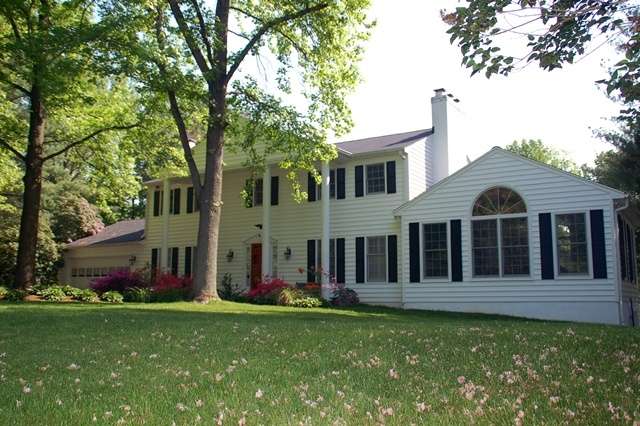 People often wonder if it's worth it to build a custom home addition. Should you just pack up your house and move to a better space? Will this home addition add value to your property?

Moss Building & Design talks about why custom home additions are the way to go:
Building A Custom Home Addition In Northern VA
The pros of building a custom home addition outweigh any cons. Check out our comprehensive list of reasons why:

Initial Price.

Custom home additions

are remarkably less expensive than new construction homes, especially if you're in a fixer upper that's below potential market value. This great alternative provides the coziness and comfortability of your own home with the feeling of newness.



Value

. It's true than buying a new home provides you with a valuable asset that typically appreciates in value over time. It's a great way to begin long-term financial stability, but it's a huge decision that affects more than your living situation.





However, if you're looking to add value without affecting the distance to your workplace or where your kids go to school, a custom home addition is a great solution.





Your existing home is an already solid financial investment that you're comfortable in. When you include a home addition, your home becomes more valuable. If you want to enhance your financial foundation without changing your entire life, a remodeling project is a near-perfect way to get the best of both worlds.



Customization

. A custom home addition is a blank canvas. You have the freedom to design

this room

how you've always envisioned it, whether it's a mudroom or an outdoor living space. A home addition also creates more square footage, whether you go up or out, and you can tailor this new space to your liking.





On the flip side,

home builders often offer design choices within their small portfolio of options for new construction homes. This gives you little to no wiggle room, and you might not be able to install farmhouse doors or a brick oven for pizza like you dreamed.



Commitment.

While a home addition is still a long-term commitment,

you're adding only a few hundred extra square feet. If you purchase a brand-new home, you now have thousands of square feet to take care of. That's a risky game to play!
Location. Love your neighborhood and school district? We definitely understand. Adding to your home is a great way to get the space you need without relocating the family. You've made a lot of memories in your home. Considering adding space before moving is absolutely worth it.

Additionally, if you're tight on yard space (Arlington and Alexandria), you should consider building up instead of out. Adding a second level to your home or master suite above your garage is a great way to get the space you need without sacrificing any of your yard!
Moss takes great care of you and your family during the remodel. We work with your family's schedule to ensure that your family is comfortable and able to live day to day while we stay on schedule.
Will the contractor take care of any surprises? How will they communicate solutions?
We're a little biased toward custom home additions, because the remodeling project is less expensive and time-consuming than buying a new home. It offers more customization, too, which means you can make your "Kitchen Goals" a reality without reservation.
To see how Moss Building & Design can help create your dream addition, contact us at 703.961.7707 or Hello@MossBuildingandDesign.com.