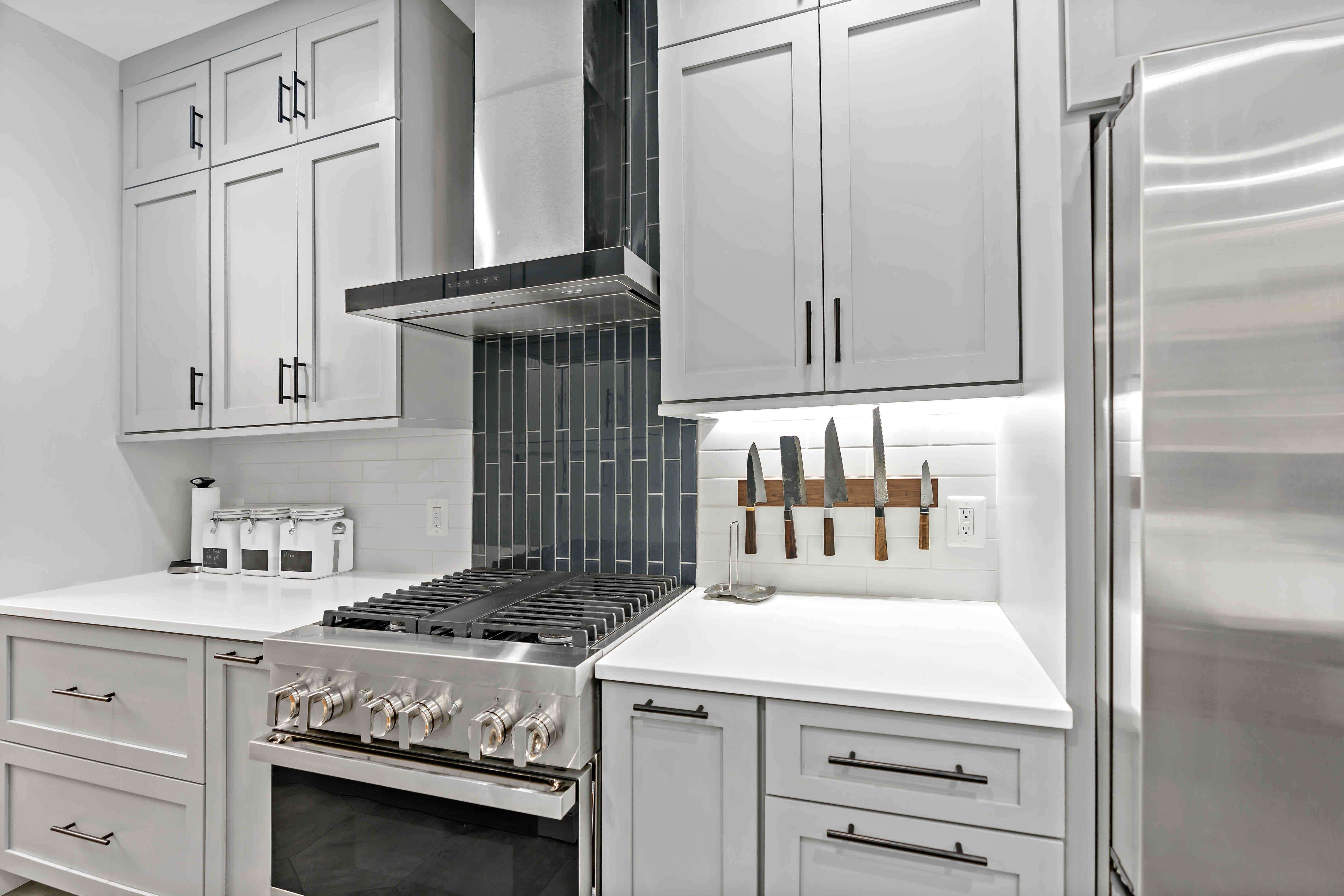 The kitchen is often considered the centerpiece of a home, acting as a gathering place for family and friends for meals, holidays or get togethers, yet also commonly serves as a functional space that allows for entertaining and everyday comfort.
Our kitchen remodeling services range from complete kitchen transformations, where walls and windows are moved to open your space, to simple kitchen upgrades, in which cabinets and counter tops are replaced with new versions. Updated kitchen backsplashes, tiles, and patterns can also be used to change the look and feel of your space and as part of any remodeling project.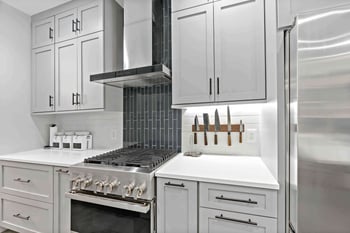 Uncommon Placement - Unique Backsplash Kitchen Tile
This Arlington kitchen's backsplash, in both the coffee bar area and behind the range, is made up of 2x8" and 2x16" glass subway tiles placed in a vertical, rather than horizontal, pattern. It is a unique design element that is a complement to the more commonly used horizontally placed subway tiles in the kitchen as seen on the opposing wall. Beautiful quality design and installation work can be seen here. These design choices add a standout feature in the kitchen but also tie it into a more modern look and feel.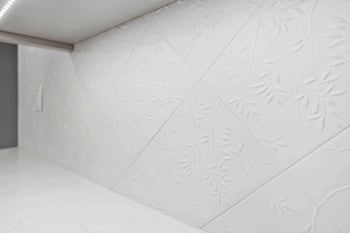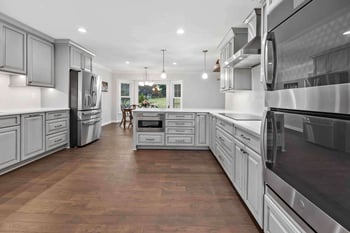 Floral Pattern – Unique Kitchen Pattern
At first glance, this Herndon kitchen's backsplash is clean and white. Upon closer examination, however, the backsplash design actually showcases a small floral pattern. This unique pattern keeps the kitchen clean and consistent, but also gives it a touch of whimsy. A backsplash design can be as simple or as extravagant as the homeowner wishes, with designs either blending into the background or standing on their own. Either way, choosing a unique tile is up to the customer and their personal likes and dislikes.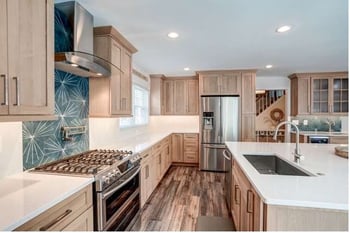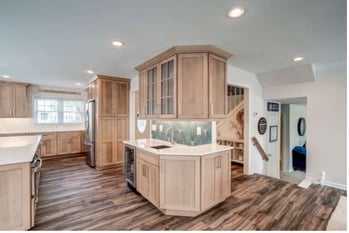 Unique Backsplash Color & Design
These Centreville customers' renovated their kitchen to include an open concept design achieved through the removal of a wall between the kitchen and adjacent dining room. Included in the design was a massive, curved kitchen island that included ample seating options as well as storage and meal prep areas. Most unique of their selections was the choice of this green backsplash tile that showcases dramatic, non-linear white lines throughout. Placing the unique tile on the bar area and behind the range make it so that it's not overwhelming but is a definite conversation starter.
While all of our kitchen remodels vary in color, design, and shape these kitchens were extremely unique with their tiles & patterns. How did you feel about them? If you're in the market for a kitchen remodel call us at 703.961.7707 or email us at Hello@MossBuildingandDesign.com.