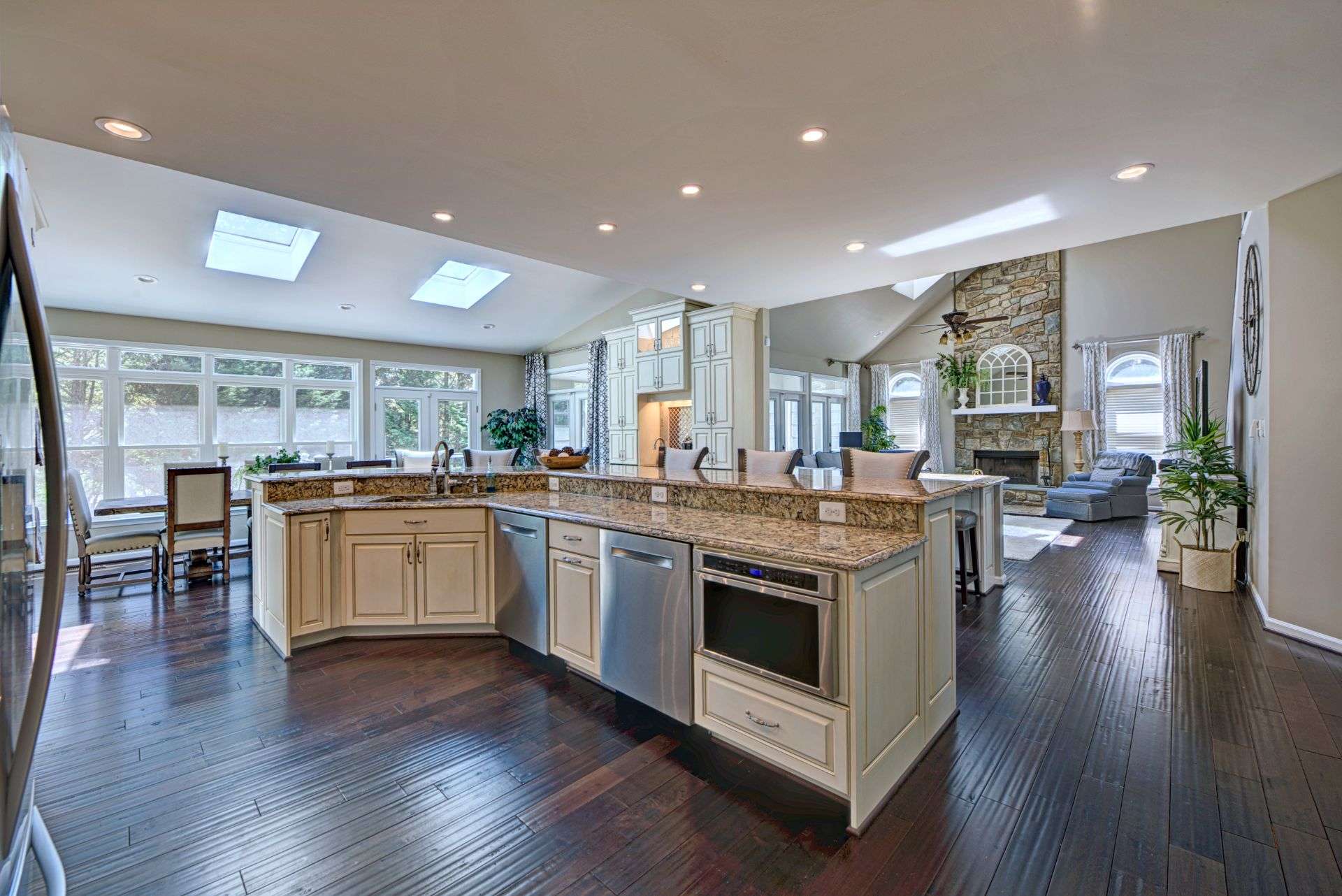 Is your kitchen getting a little cozy with a growing family (in number and size)? Do you find you spend almost all your family time around the kitchen island or dinner table? This is a common occurrence as time goes on – your house stays the same as when you first bought it but your family is changing! Maybe it's time to take a long, hard look at a home remodel – and more specifically, one that will help make the areas you hang out in the most a better fit for your family. At MOSS, we've helped many families create the kitchen bump out remodel of their dreams, making their space larger and more attractive and with a better flow and fit for what their family needs.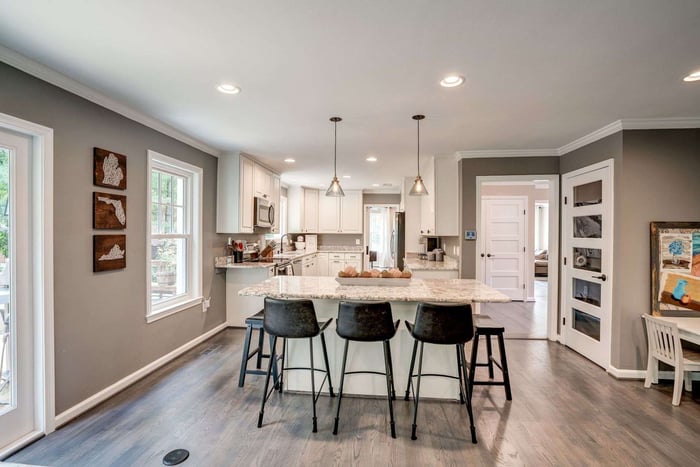 Is a Kitchen Bump Out an Addition?
A kitchen bump out is essentially an extension of your existing home – adding on space to your kitchen into available space in your backyard or side yard to create a larger space that provides you the room you need, but without a massive multi-story addition. Pushing out the space from your kitchen allows you the option of making an open concept level to your home, one in which your family can gather around a large island, create a formal eat-in space (that can be informal as well) and give your overall home more square footage.
One of the best reasons to add on a kitchen bump out is to help the overall flow of your home: no longer will you be bumping into one another as you make dinner, put dishes away, entertain, or just eat as a family. Adding a kitchen bump out gives you more comfortable space to gather for meals, holidays, or simply family time.
Beautiful Kitchen Bump Outs in Northern Virginia
At MOSS, we've had a hand in many beautiful kitchen transformations. A kitchen bump out can help not only add space but give you many options for space re-configurations. Hoping for a better pantry for your kitchen remodel? Check. Want a massive island for storage and entertaining purposes? Check. Want built in charging stations for all the electronics that your family uses? Check!
Here are a few of our favorite kitchen bump outs:
Gorgeous Oak Hill Kitchen Bump Out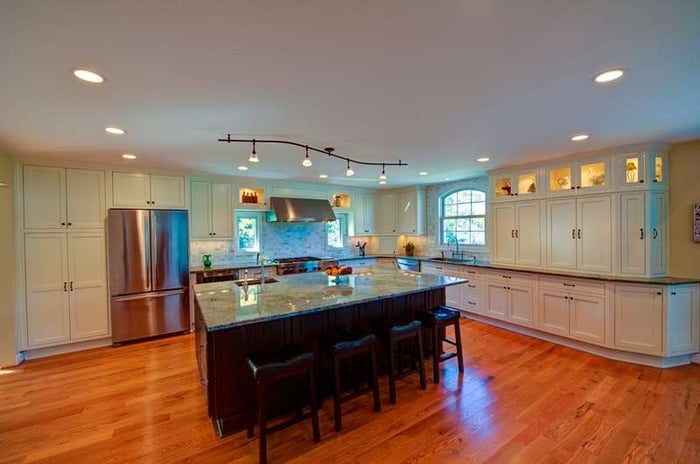 Created for a family that loves to entertain, this kitchen bump out was designed to showcase the large center island, which serves as a place to prep meals, eat dinners, and, when entertaining, a buffet zone. The bump out is open to both the casual living room and the family room, creating a flow that didn't exist prior to the remodel.
Roomy Centreville Kitchen Bump Out
This family chose to transition their formal dining room into a game room for their teens, so when considering their remodel, decided to bump out their kitchen to include a long dining table. It provides both the opportunity for the family to enjoy a formal meal or a casual one, and overlooks the beautiful deck and backyard.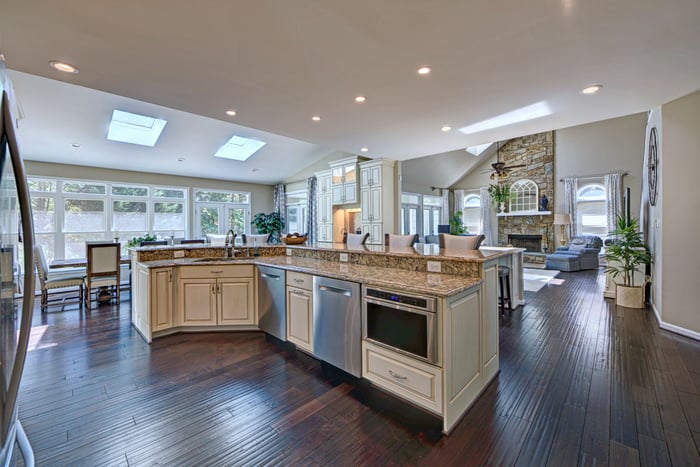 Stunning Oak Hill, Virginia Kitchen and Great Room Bump Out
When deciding how to remodel their home, these homeowners realized that they wanted to bump out the entire back of their home. Included in that decision was to have a large, roomy kitchen that could accommodate their large family gatherings.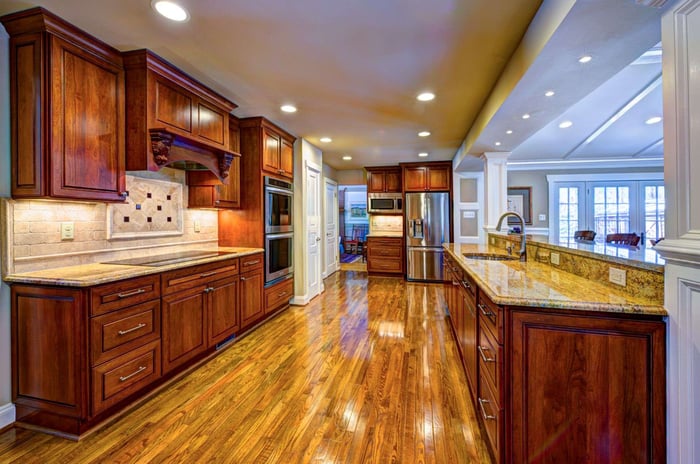 So…Why Not A Kitchen Bump Out?
Have you been on the fence about a kitchen remodel because you can't visualize how it might all fit together? A kitchen bump is possibly the best solution for your home: adding on space can help you create the space that you've been dreaming of, and that your elbows (that have been running into people and walls for a while!) will be thankful for. Contact MOSS for a free estimate at Hello@MossBuildingAndDesign.com or 703.961.7707 – we're ready to help you transform your kitchen today!