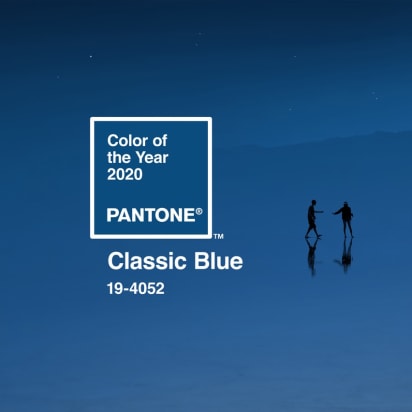 Described on the Pantone website as, "a timeless and enduring blue hue…Classic Blue is elegant in its simplicity…[it] highlights our desire for a dependable and stable foundation on which to build as we cross the threshold into a new era." Our designers at Moss Building & Design weighed in on some of the various ways that Classic Blue could be used within your home addition to uplevel your decor, wall color, and more.
Paint the Walls of your Home Addition Classic Blue
Blues have long been considered calming and restful, especially in terms of wall paint color. Classic Blue fits the bill perfectly, and is a beautiful choice for the long-term in your home addition. Our designers immediately suggested the use of Classic Blue in several rooms of the home, from the powder room, to the dining room, to the sitting room and the bedroom. An elegant color choice, Classic Blue invites complementary decor colors of golds, whites, silvers, as well as contrasting pops of red, green, or yellow. In a bedroom, Classic Blue would be a gorgeous choice to accent a bright white comforter set and classic dark wood furniture. A home addition including any of these rooms would look both modern and classic with the choice of Classic Blue for the walls throughout an entire room or even just an accent wall.[/vc_column_text]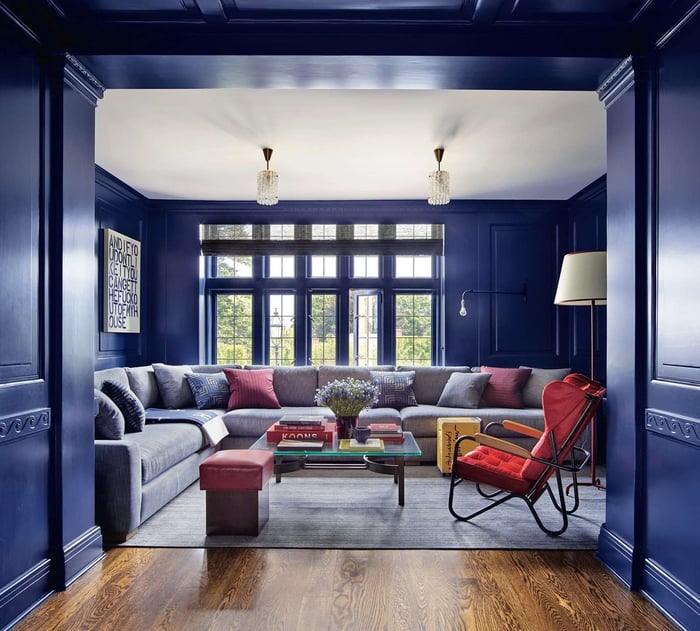 Image courtesy of Architectural Digest
Accent Decor For Your Home Addition
So many choices for ways to use Classic Blue in accent decor! If having the dark shade on your walls doesn't appeal to you, consider the use of Classic Blue in accent rugs, vases, lamp shades, and other decorative pieces. Wall art with Classic Blue would be a striking balance to an otherwise neutral color scape in a home addition, as would throw pillows — another restful way to relax on a lazy weekend afternoon.[/vc_column_text]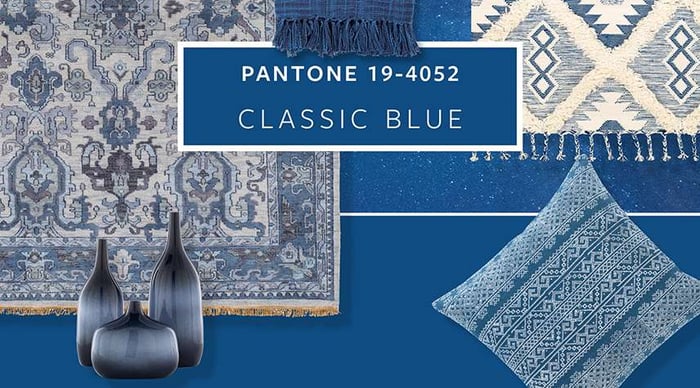 Image courtesy of Furniture Today
Classic Blue Furniture Upholstery
If your home addition will include furniture that you already own and love, but would like to change up with the new design, consider re-upholstering your furniture. Classic Blue would give your dining room or living room chairs, sofa or loveseat a bright new look but would keep them in a neutral enough color that it wouldn't change the entire look and feel of your home addition too dramatically.[/vc_column_text]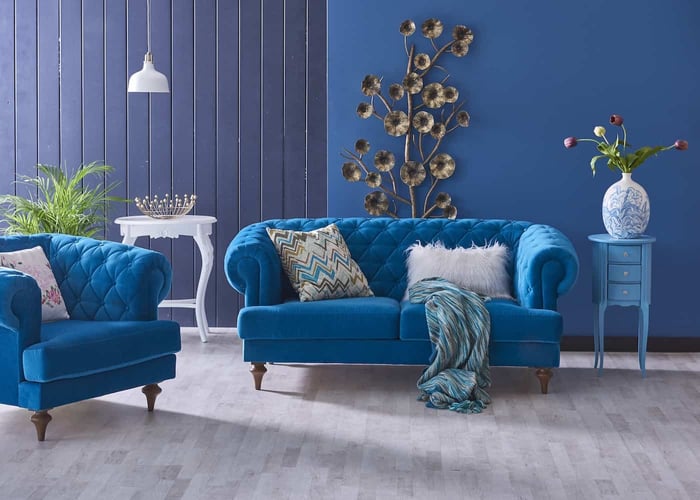 Image courtesy of Apartment Guide.Com
Kitchen Accents and Accessories
We love the idea of adding some pops of color throughout rooms, especially one of the most used rooms in a home addition, the kitchen. While having painted cabinets is an option, if you'd like to choose a less dramatic route for adding in Classic Blue, consider purchasing a stand mixer or blender with the color. Or, maybe a few coffee mugs. Another way to create some intrigue would be to paint simply a few cabinet doors![/vc_column_text]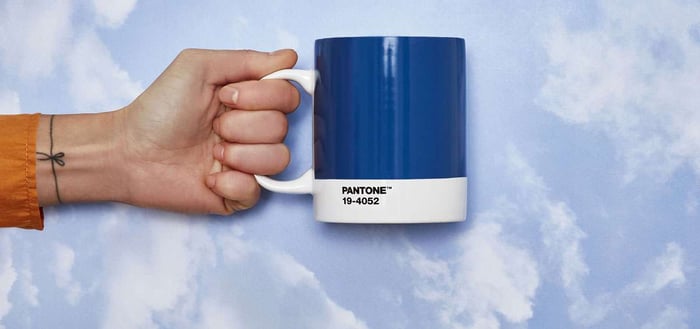 Image courtesy of London Graphic Centre
Tile for Bathroom Walls & Floor
Another option for incorporating Classic Blue would be in your home addition's bathroom. Stunning tile is available in the color, and would give your bathroom the spa like oasis that you deserve. The clean look of the color, combined with the streamlined subway tile placement shown in this image, is truly both unique and familiar at the same time.[/vc_column_text]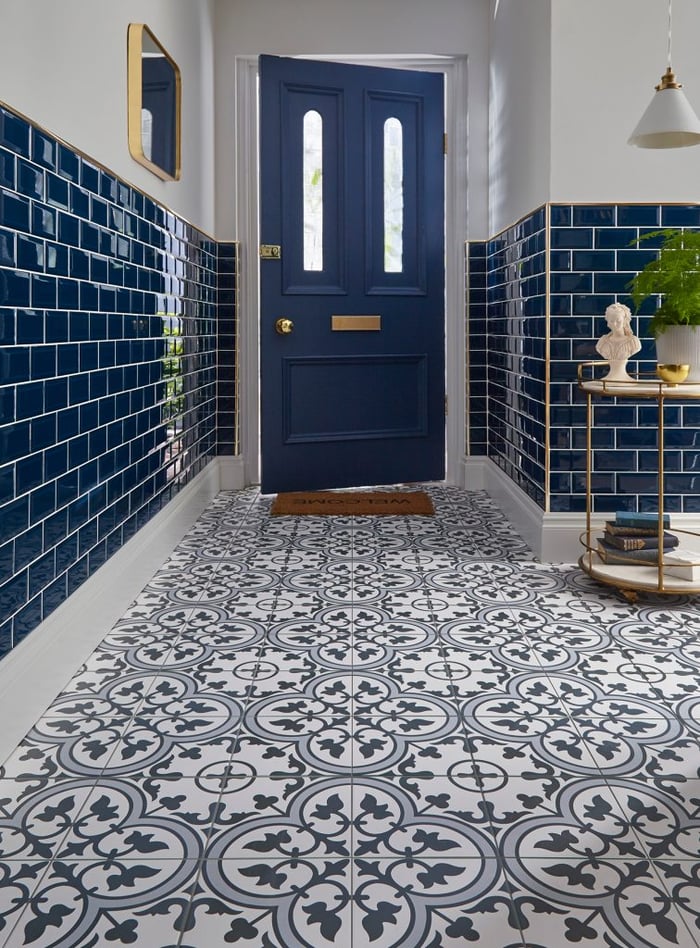 Image courtesy of Fashion Trendsetter
Pantone's Classic Blue is a richly beautiful color, perfect for all of these home decorating ideas. If you've been considering a home addition in 2020, contact MOSS at Hello@MossBuildingAndDesign.com or at 703.961.7707 to receive a free estimate and to learn more about our design process.