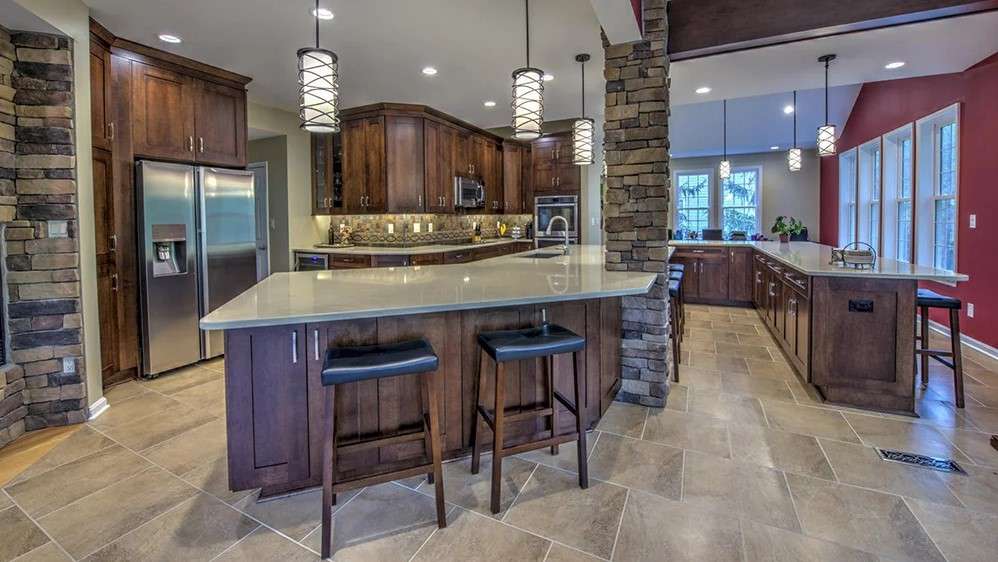 By: The MOSS Team
The New Year is here! It's time to start thinking about home improvement resolutions. These fabulous home improvements from MOSS add value to your home and improve quality of life for you and your family.
Paint Attractive Colors
Paint colors affect mood and emotions. A gorgeous coat of paint is an excellent way to tie together your interior design ideas and make your home a brighter, more cheerful place.
If you're not sure which paint colors are right for your home, check out the most popular paint colors on Houzz for inspiration. When in doubt, go with tasteful, classic neutrals like soft gray, gray-blue, and greige.
MOSS Tip: Paint small strokes as samples on the walls before making your final choice of paint.
Upgrade Furniture
Out-of-date furniture makes your home look shabby and aged, especially if the furniture is worn in from family movie nights and puppy playdates. Replace your most beaten-up pieces with new upgraded versions. The best thing about furniture is that no matter where you move or how you remodel your home, these design pieces stay with you.
MOSS Tip: Not sure what kind of furniture to buy? You can't go wrong with solid wood. It's a classic, elegant material that fits into almost every design style and for every piece of furniture, from coffee tables to chairs to bookshelves.
Install New Flooring
New floors make your home look freshly remodeled, even if nothing else changes. Hardwood planks are a super popular choice among homeowners. Dark hardwood flooring is also a safe bet and looks best when combined with bright, creamy paint and simple furnishings.
Install New Flooring
How's this for an optical illusion? Cluttered walls actually look like they're caving into your home. Remove clutter room by room, starting with the most visible parts of your home. Here's a quick list of tips:
Recycle or file old bills in your home office.
Move seasonal knick-knacks to garage or basement storage.
Get bins and low-hanging shelves for your children's playroom to organize art supplies, books, toys, music, and more.
Remove everything from the living room floor that isn't a piece of furniture or rug.
As you declutter and organize, don't forget about less visible areas. Move to your coat, bathroom, and bedroom closets. Add shelving and custom storage, including a built-in shoe rack, heavy-duty shelves, and small baskets to organize everything.
If you're in need of more storage space, work with a remodeling contractor like MOSS to expand your closet and make it the walk-in closet you've always wanted.
To round out your organization efforts, organize storage spaces, and get rid of anything that's dated, broken, or too used.
Lighten & Brighten
Natural light pushes back walls and makes rooms look more airy and spacious. Remove heavy curtains, and replace them with sheers. Replace dark blinds with light blinds. Clean all blinds regularly to make sure dust doesn't inhibit the flow of natural light.
When spring comes, clean your windows and window screens with off-the-shelf glass cleaner. All these tips help lighten and brighten your home naturally – and help you save on energy costs.
Hire A MOSS Handyman
You probably have a long list of home improvements and repairs that you need to make. Whether it's fixing little holes in the drywall or replacing the broken knob on the front door, these repairs are important. Make a list of everything that needs to be done, then hire a MOSS handyman.
With help from a remodeling professional, you'll have your home fixed up quickly, and you can be confident that your home repairs will be done right.
Remodel
It's time for a kitchen or bathroom remodel. A good remodel improves your home's resale value and quality of life. Work with a remodeling contractor like MOSS to create custom storage, install new flooring, replace countertops, and install new lighting fixtures.
Ready To Get Started?
If you want a home to remodel in the New Year, contact us now to discuss options. At Moss Building & Design, we'll work with you to improve your home and tackle remodeling projects next year. Call us at 703-961-7707 or email us atHello@MossBuildingandDesign.com.