Design Solutions For Awkwardly Shaped Living Rooms
The living room is one of the most functional spaces in your home. It's used for relaxing, gathering, greeting visitors, and much more. So, how do you make the best of your living room when you have an oddly shaped space?
Follow these tips from Moss Building & Design to maximize your living room layout whether it's small, large, or otherwise awkwardly shaped.
Small Living Room Remodel
A small living room can be a challenge. You need to make it comfortable without being cramped. You also need to include essential furniture like a sitting area, coffee table, and shelving. The best way to achieve balance in a small living room is by choosing the right furniture and minimizing the amount of clutter. Also, make sure your lighting choices are bright, as dark rooms often look smaller.
This living room in Arlington, Virginia, combines a small couch and chairs with a couple of round tables. The built-in wooden cabinetry was installed to surround a cozy gas fireplace.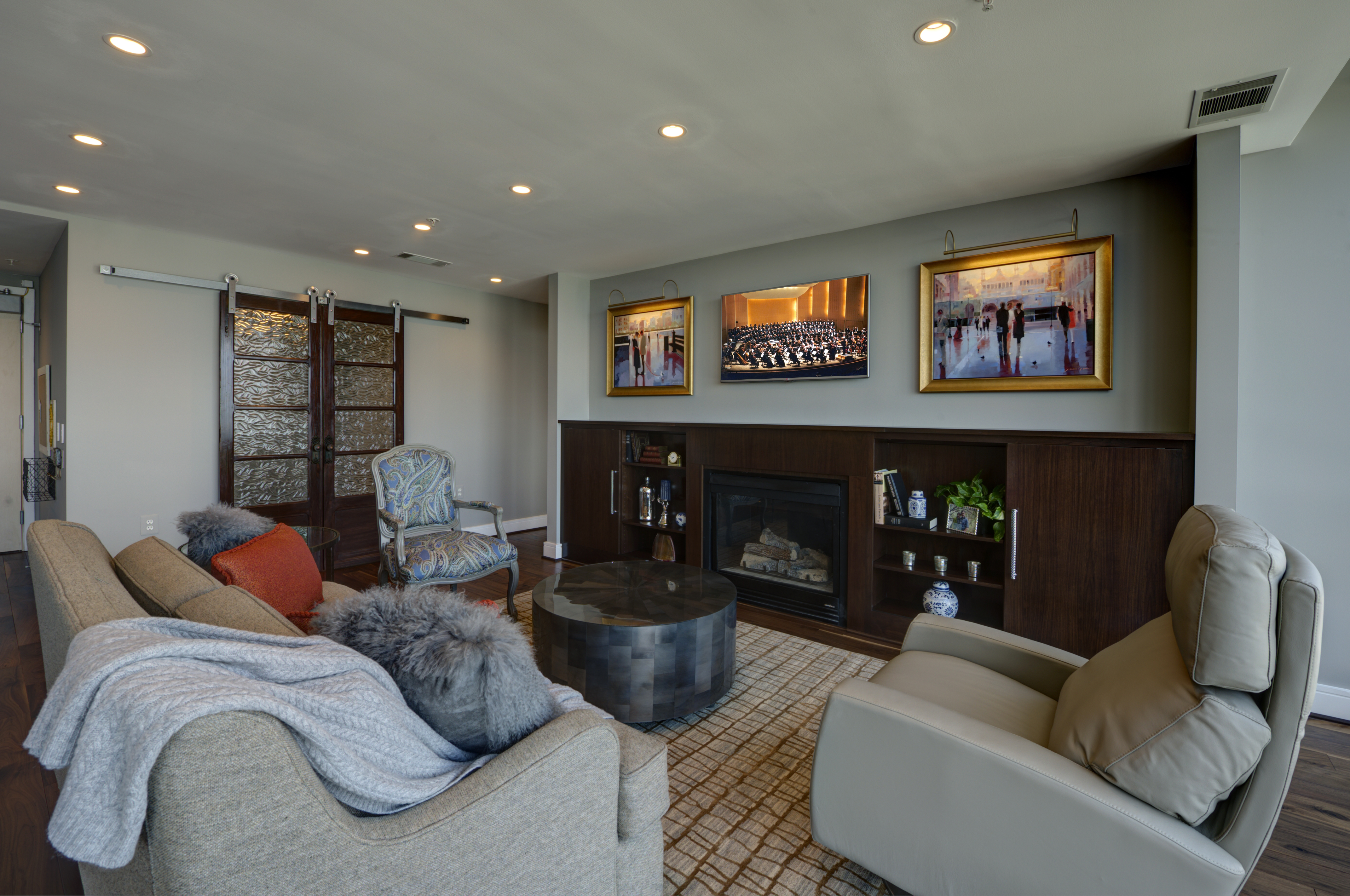 Long Living Room Remodel
If you have a long living room, you're likely dealing with the challenge of the space also being narrow. The best way to renovate a long living room is to focus on different functional zones.
One layout recommendation is to have the sofa and television space in one area with a conversation corner in the other area. An L-shaped sectional can delineate the room without using a wall.
Also, install built-in bookshelves in one part of the room to distinguish that as a reading or library area.
Use Built-Ins To Maximize Difficult Living Spaces
You may have an awkwardly shaped room with spaces you have no idea what to do with. Perhaps you have stairs with empty space underneath them, or your living room is circular. It might also have odd shapes and corners or low ceilings. Creatively using built-in shelves could maximize any of these spaces. Built-in shelves reduce the need for additional furniture and give character to your living room — even if it has a funky living room layout.
This round living room in Oakton, Virginia, embraces its unique shape. The orb pendant chandelier, rounded chairs, and rounded staircase were all room design choices to maximize the room's shape. Read more about this remodel in our Before & After blog here.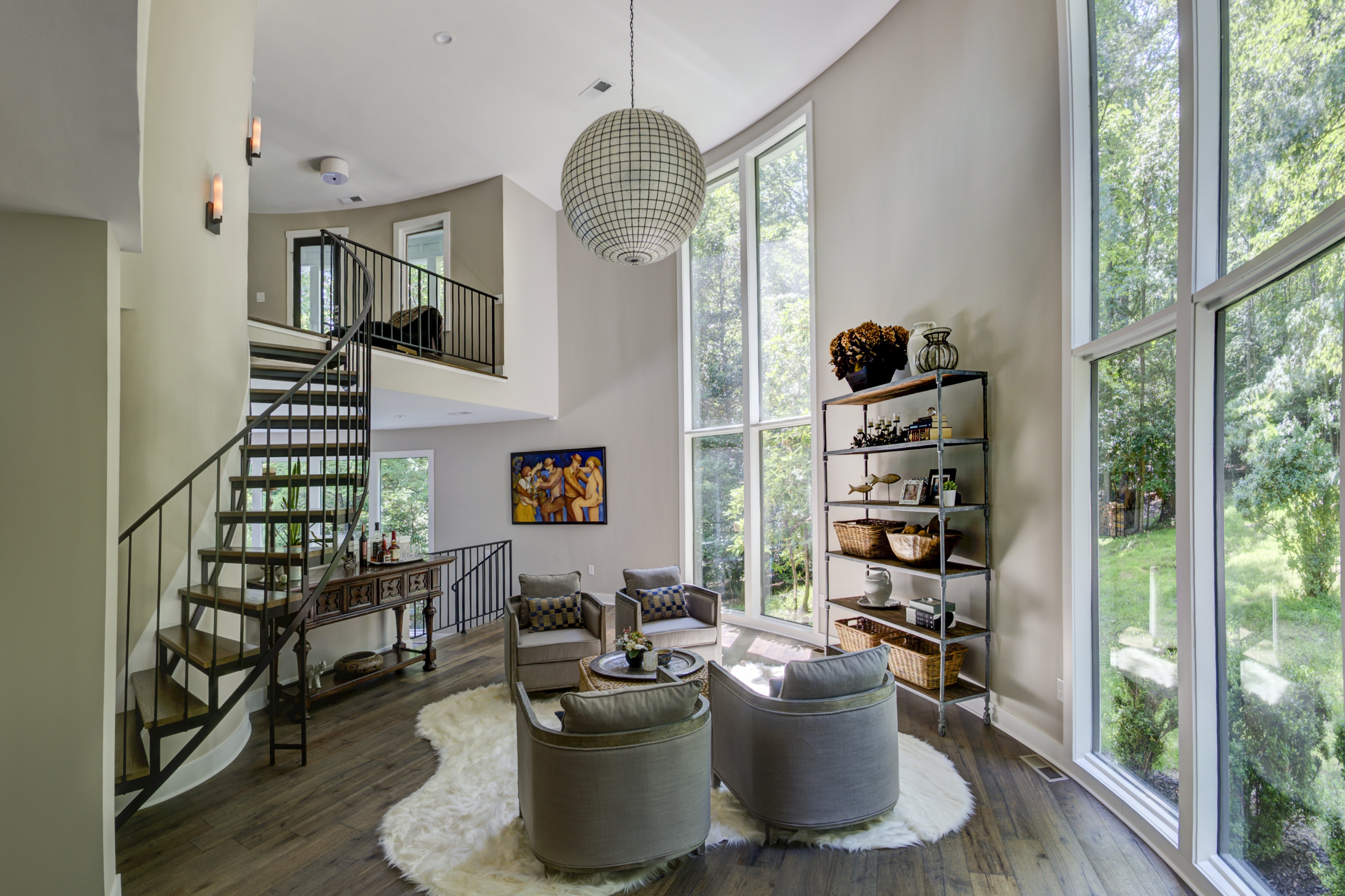 How To Incorporate Farmhouse Doors Into Room Design
When you need separation but traditional doors won't work, sliding farmhouse doors are a trendy solution.
This Arlington, Virginia, living room is next to an office space. In order to separate the office from the rest of the home, the owner opted for a decorative sliding door that adds to the look of the living room itself when closed.
Start Your Northern VA Home Remodel
If you want to remodel your living room, contact us now to discuss options. At Moss Building & Design, we'll work with you on your living room design and tackle difficult remodeling projects. Call us at 703-961-7707 or email us at Hello@MossBuildingandDesign.com.