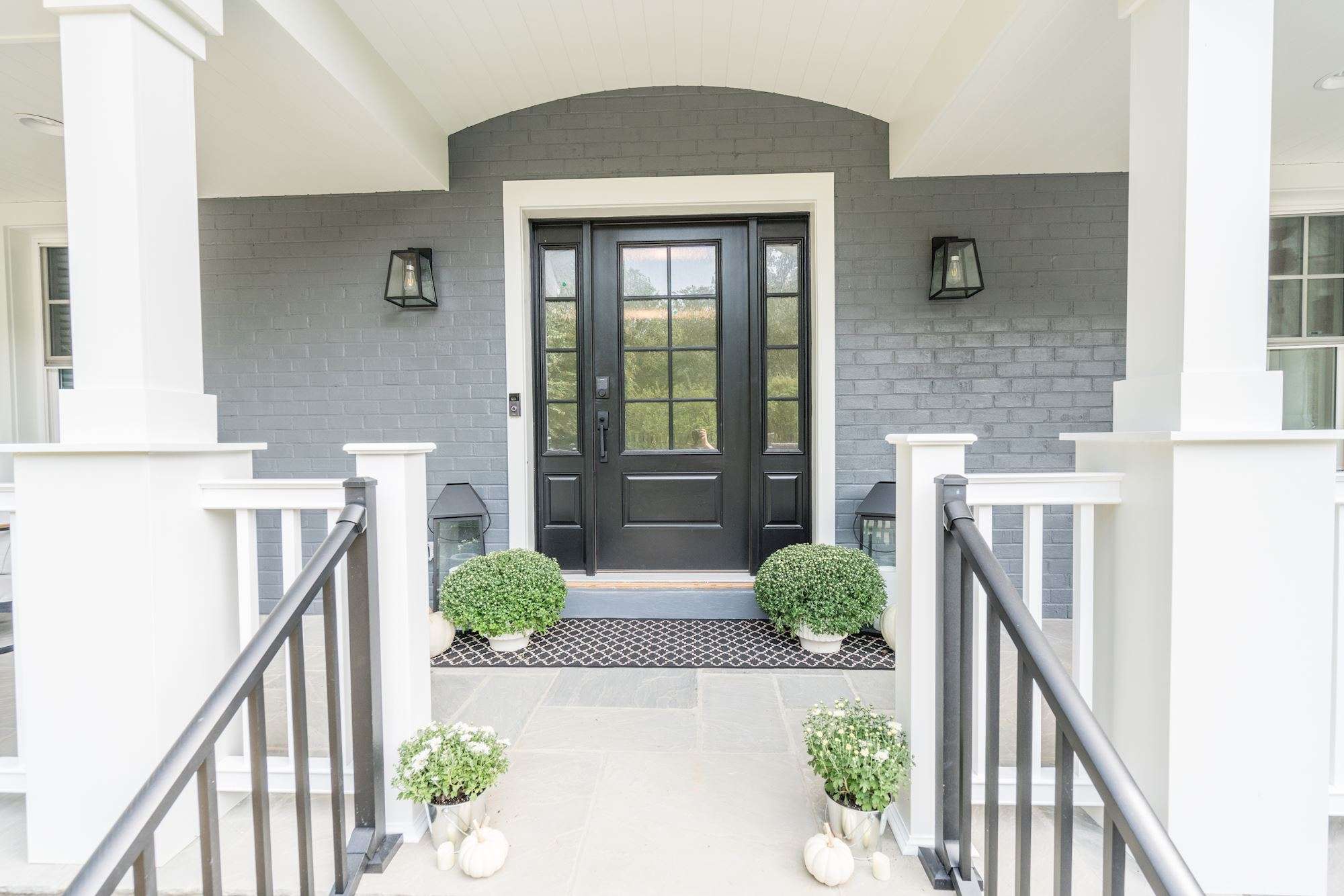 Ever wish you could arrive at your home, swipe your hand across your face, and magically the exterior looks different? If so, you're not alone! MOSS has worked with hundreds of customers over the years to update their home exterior. Whether it's new siding or roof, an updated porch, entryway, or front door, or, even a second level "pop top" addition, MOSS can help those dreams become reality. Making your home's exterior pop, though, doesn't have to start or stop with a remodeling project – we've asked two Northern Virginia landscaping firms to provide us some tips on how you can DIY (do it yourself) your exterior to heighten your home's curb appeal, or, ideas for partnering with them for some more extensive landscape architecture. Read on for ways to really make your home's exterior stand out:
Beautiful Updated Porch for Visiting
If you've found your front porch has been a welcome location this year to see neighbors and friends from afar, perhaps it's time to make it even more warm and comfortable. We love the idea of using the front porch as not only an entry to your home but also a place to relax on warm evenings. Adding a swing, some beautiful outdoor furniture, ambient lighting, and plantings can go a long way to make your front porch really pop. We love this front porch in Great Falls, built specifically to entertain and visit with friends and neighbors. Think about your front porch as another way to express your design aesthetic and personality. Transforming your home exterior can start with just the front for curb appeal.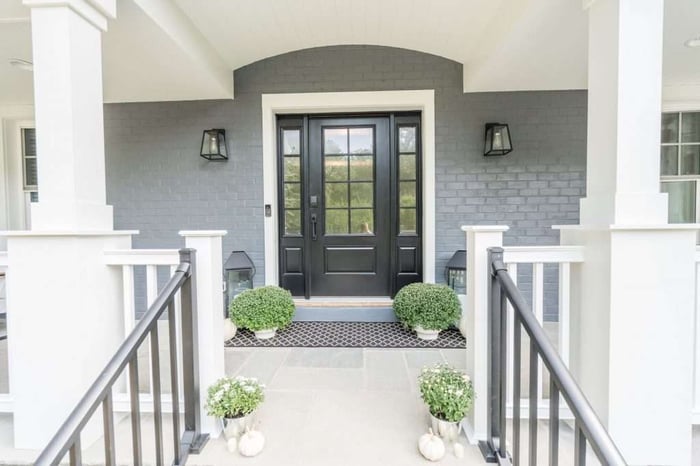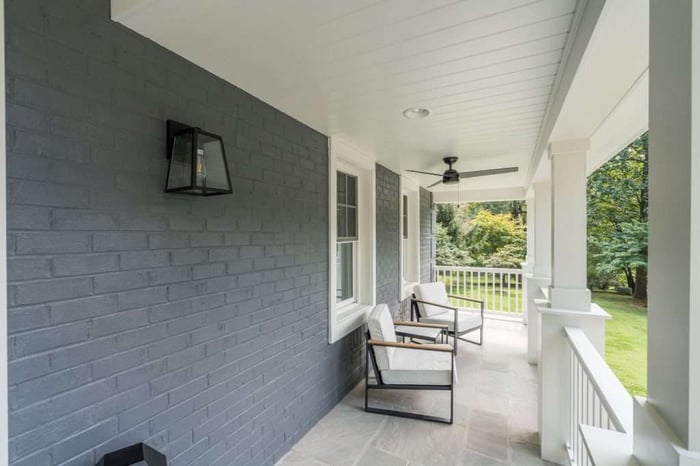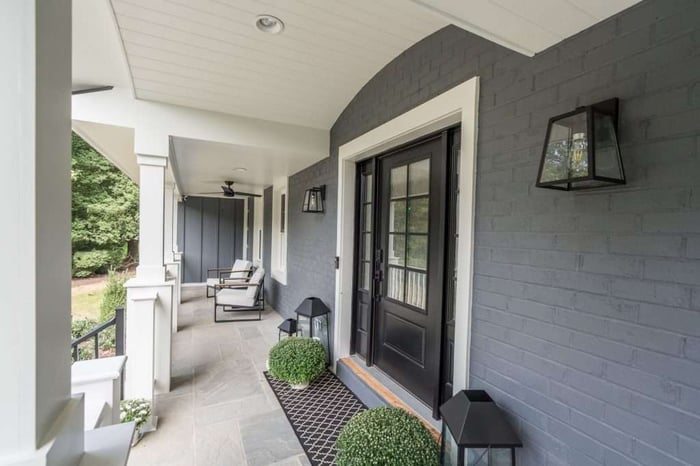 Level Up with a Pop Top Addition
Been considering adding on to your home for an in-law suite, new master suite, or a bonus room? Then consider a "pop top" addition above your home's garage or main level. The addition can provide so much more additional space for your family as well as make your home look totally transformed. One of our favorite second level additions is this one in Vienna. The family added an entire master suite above the garage, with a beautiful bedroom and gorgeous en suite bathroom to complete the remodel. You can see more photos of this addition here.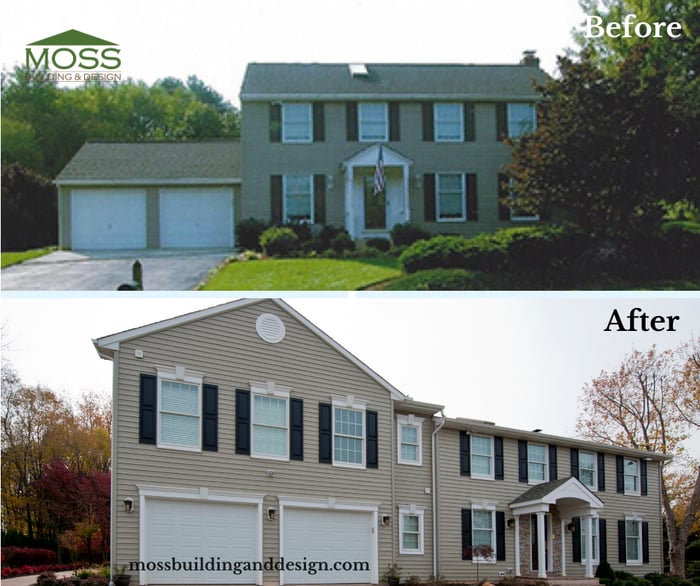 New Roof or Siding or Both: Total Transformations
"A picture is worth a thousand words," so goes the saying. We would agree that the total transformation of this Great Falls home is best left to the before and after photo that we share here. In addition to adding on space to the home to the main level, adding dormer windows on the second level, and updating the front porch, the remodel included new siding on the additions to the home as well as new paint on the original brick to match the new siding color. Stunning!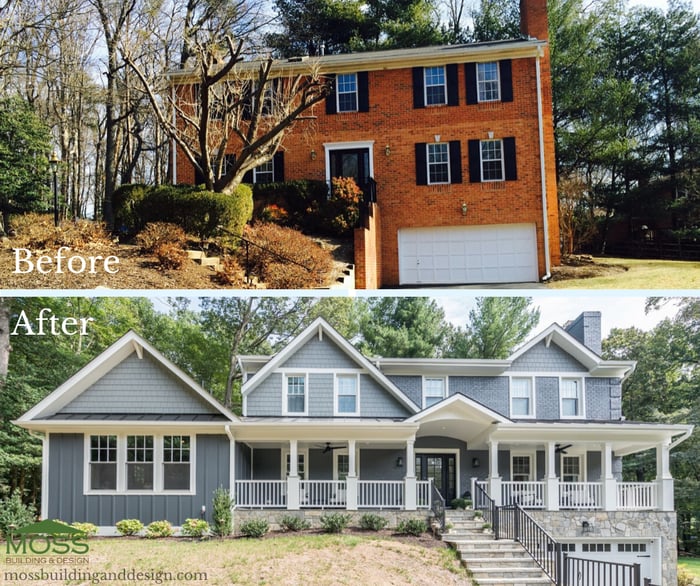 Home Exterior Landscape & Hardscape Tips from Local Landscape Pros
Not only can your home's exterior be updated in a variety of ways through remodeling, there are multiple ways that your landscape (or hardscape) can be transformed to really bring out the best look for your exterior. We spoke with two area landscape firms about some ways that you can DIY our home's exterior or, if you are looking at high level changes, choose to have a professional map out and execute a design.
Jeff Rossen from Rossen Landscape in Great Falls recommends choosing a variety of plantings for the front of your home, especially around your walkway. He suggests not only evergreen plantings but also perennials and annuals to provide a pop of color. Some considerations before planting: how much sun does the area receive? Does the area have a lot of foot traffic (i.e. kids running around)? Rossen Landscape discusses these topics and their "thriller, filler, spiller" mantra in a recent blog post. Jeff also shared that an impressive front porch can change the look of your home's exterior entirely – he sees clients adding porticos or architectural elements to the front of their homes to give character and interest to entryways.
Hardscaping, Rossen shared, refers to the work a landscape expert can do your home's exterior to really make it shine. This could include replacing your front concrete steps or walkway with stone, creating a new walkway, or adding garden walls.
State of the Art Landscape, based out of Sterling, touched on their three "must haves" for front yard landscaping in a recent blog post. As they rightly point out, a front yard is the first impression visitors have of your home. Their top three recommendations include focusing on your home's driveway and walkway with borders to create distinction and clean lines, adding height and dimension to create the illusion of a larger space with above ground garden boxes or raised beds with plenty of colorful flowers and plants, and, finally, a focus on the front porch. State of the Art Landscape has been seeing a trend towards updated front porches, large enough for a swing, its own series of boxed garden features, and more. A bonus for any home's exterior: adding in lighting features, whether they are in the ground or in pots, for example.
Make Your Home's Exterior Shine
Inspired? If so, feel free to contact MOSS at Hello@MossBuildingAndDesign.com or 703.961.7707 if you've been considering a remodeling project for your home's exterior. Take some time to peruse our portfolios of exteriors and additions on our website. Or, if your exterior could use a little "spring shine," reach out to one of the Northern Virginia landscape firms we reference here in our blog. They have vast amounts of experience with landscaping, hardscaping, and even larger and more impressive projects such as stonework, pools, and spas.