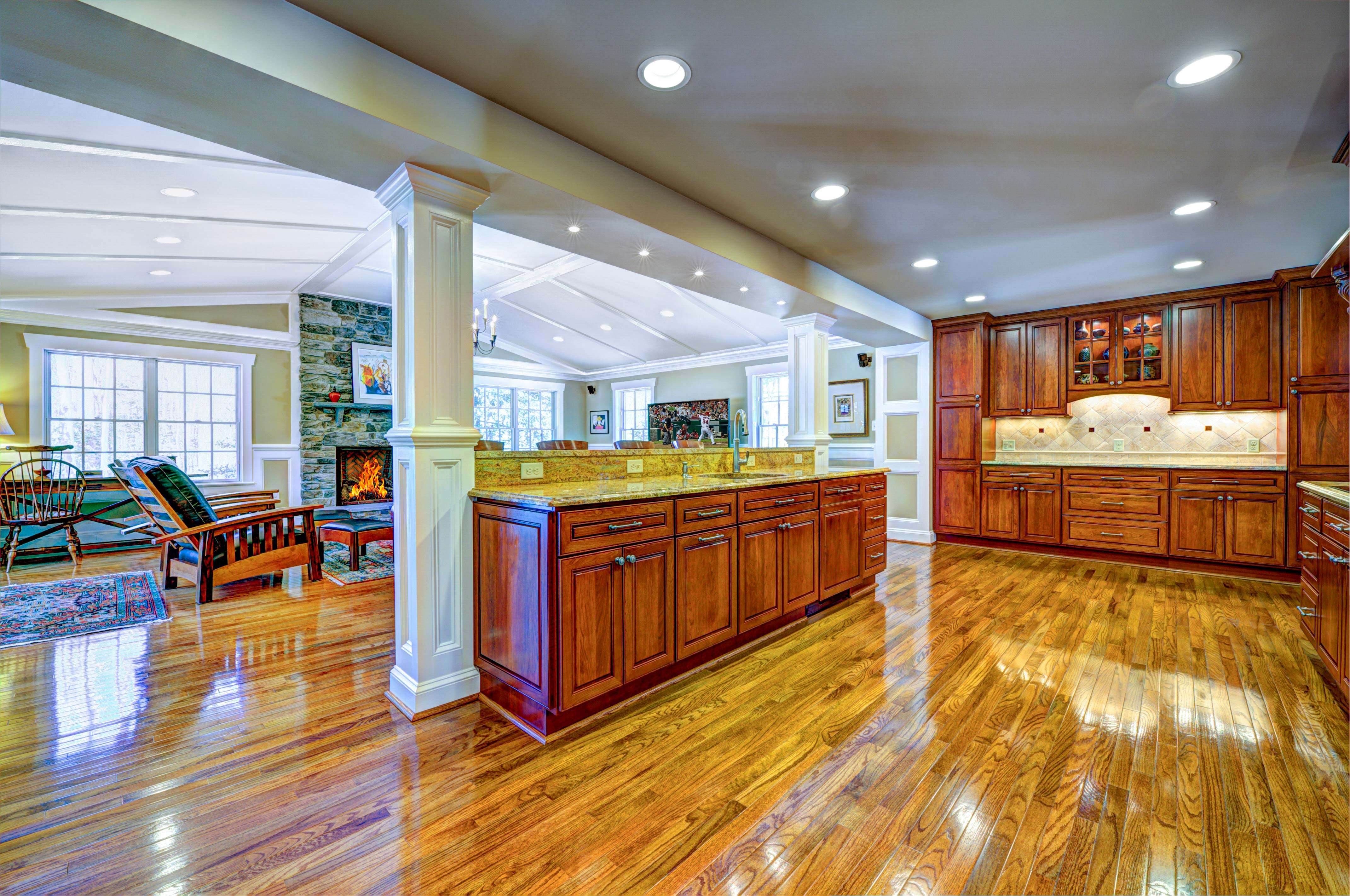 Many Northern Virginia homeowners find that the home that worked well for them when originally purchased has outgrown its initial appeal. This was the situation for Jeff and Wendy and their Oak Hill, Virginia home. While located in a beautiful, secluded community with a large lot and plenty of stately, mature trees, homeowners Jeff and Wendy came to a point in their homeownership where either a dramatic home remodel or a move became necessary to fulfill their changing family landscape.
As the prospect of moving decades of compiled memories and goods did not appeal to the family, the decision was made to completely renovate the main level of their home. Jeff and Wendy chose to work with Moss Building & Design after interviewing several contractors – ultimately choosing MOSS for its commitment to high-quality workmanship and willingness to work with Jeff and Wendy on their specific design vision throughout the project.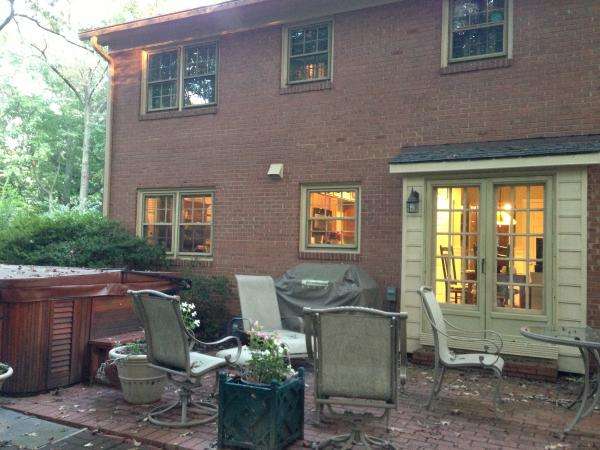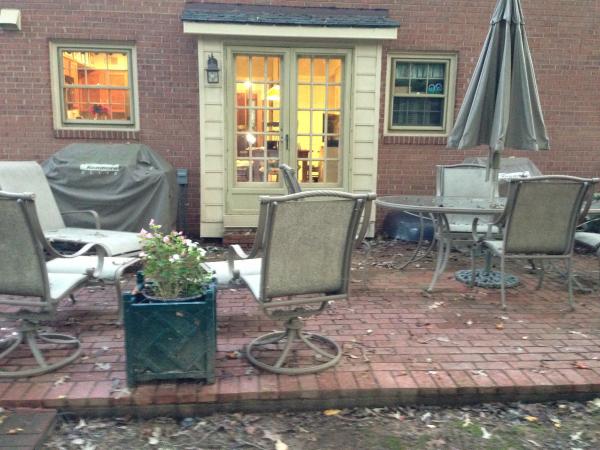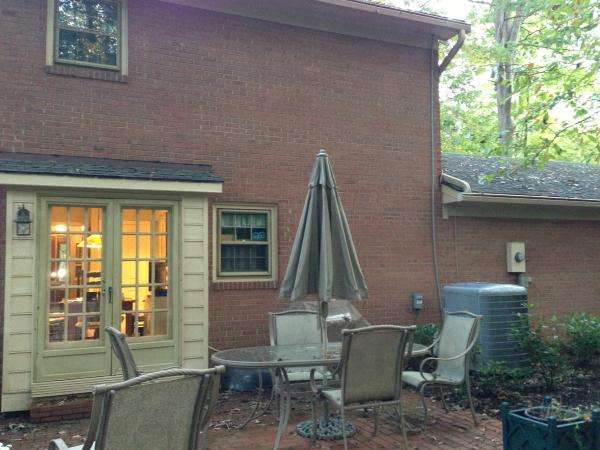 "We met with a number of contractors…and selected Moss. It just felt right, and it was." Jeff and Wendy.
Need for Open Concept Design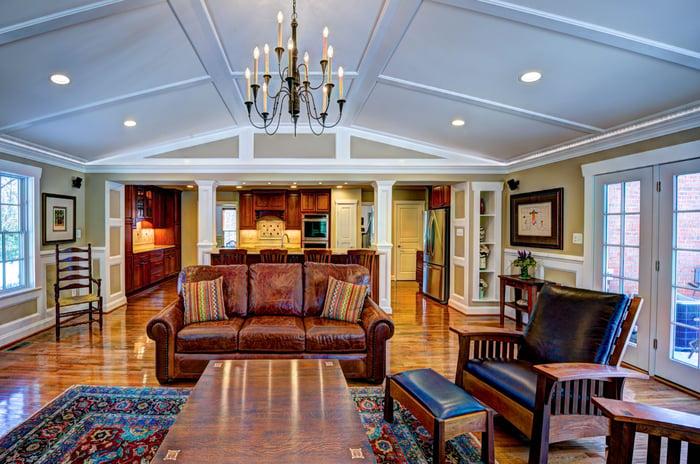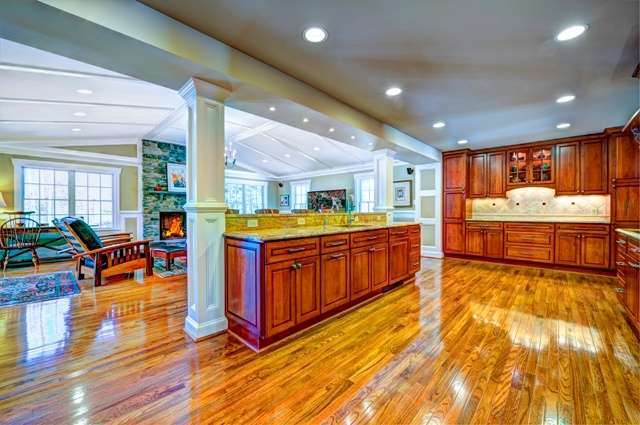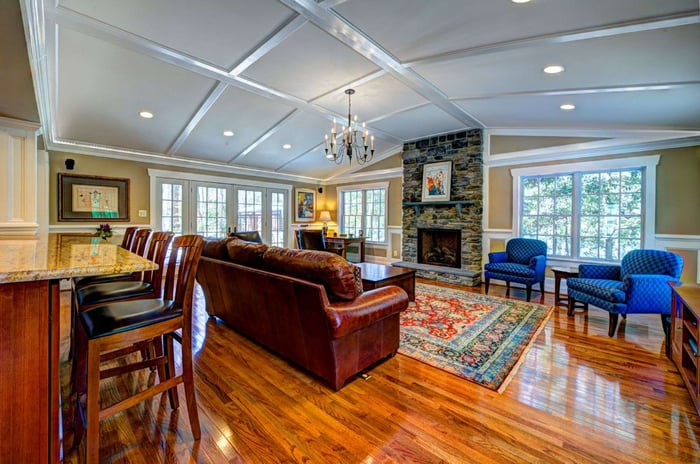 Jeff and Wendy's original Oak Hill home's main level layout consisted of several rooms that were, essentially, unused and/or not large enough for the couple's grown children and their grandchildren's visits. The formal living room and dining room provided some square footage that could be remodeled for better use of space, but the couple's ultimate vision was for an open concept main level great room that opened from a large kitchen remodel, maximizing the space for family gatherings.
In addition to adding more space to their main level as well as updating their moderate kitchen, Jeff and Wendy longed for high-end finishes and incredible, intricate workmanship in all aspects of the remodel.
Great Room Bump Out Addition For Family
With plenty of land behind their home's original structure, Jeff and Wendy ultimately chose to remodel their Oak Hill home with Moss Building & Design, Northern Virginia's premier home addition remodeler. In their own words, "The centerpiece of the renovation was the open concept great room and kitchen. We moved the dining room to the unused living room, almost doubling the square footage. The old dining room was added to the kitchen."
Moss Building & Design created a 25 x 22 foot great room addition bump out after removing the brick and back wall of the home. With a soaring cathedral ceiling, the great room boasts an entirely stone exterior wall. Inside, the great room and the newly renovated and upgraded kitchen are separated by a gorgeous ten foot, two-level island. Guided by the vision of the homeowners, Moss Building & Design's craftsmanship in the newly built great room and kitchen included high-end finishes, semi-custom cabinets, granite countertops, and intricate molding woodwork on the ceiling of the ten foot high great room. In addition, a large stone patio was added off the side of the great room addition and the home's roof and all the windows were also replaced.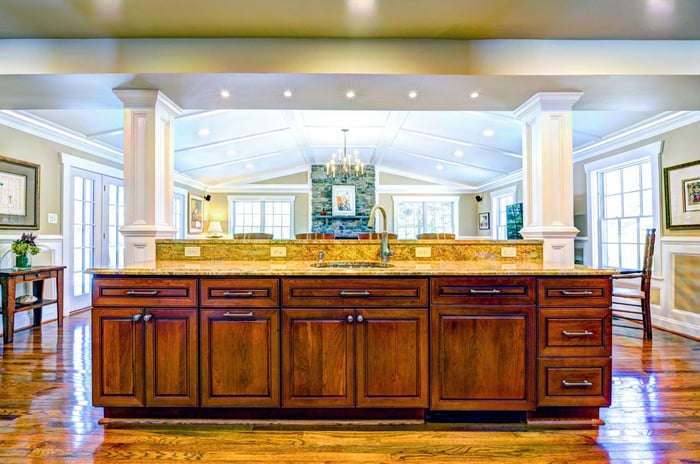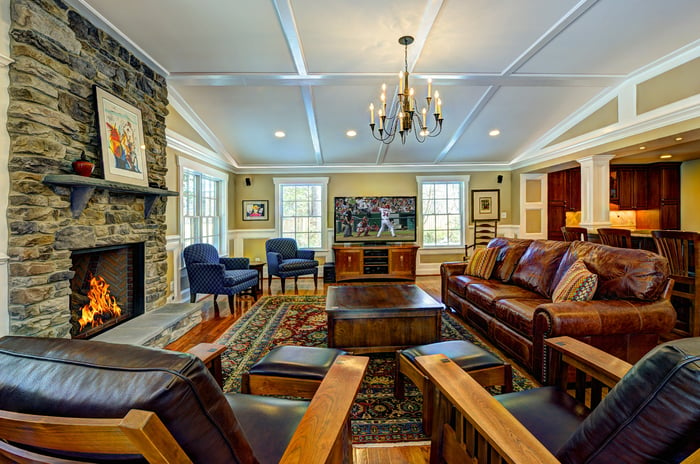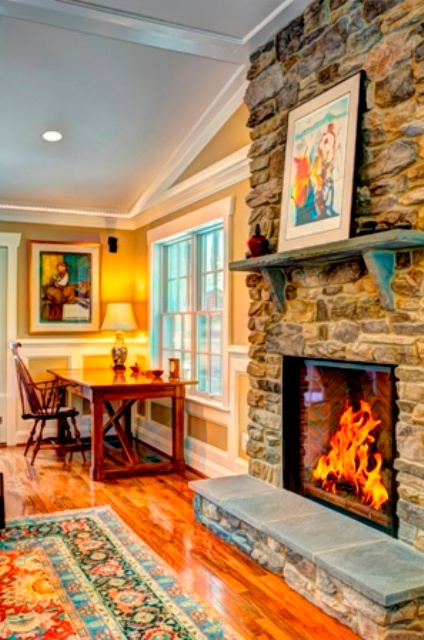 The homeowners remarked about their great room that, "The quality of the carpentry is exceptional…the stone fireplace and the layout of the windows and symmetry throughout the room provides lightness and openness to the woods behind our home."
Northern Virginia Kitchen and Home Addition Remodeling Experts
When confronted with the prospect of investing in a massive home addition and remodel versus moving, many homeowners choose to stay in the home and community that they love. Moss Building & Design's expertise is working with our customers to help them remain in their home and create a finished home remodel that checks every aspect of their vision off the list:
"We provided a lot of input throughout and Moss [Building & Design] delivered with exceptional craftsmanship and a commitment to quality in meeting our needs." Jeff and Wendy
Are you inspired to transform your home? Contact Moss Building & Design to discuss the remodel of your dreams at (703) 961-7707 or email us at Hello@MossBuildingandDesign.com. Or, take our Design Quiz to get a better idea of what home remodel design style might work for you.