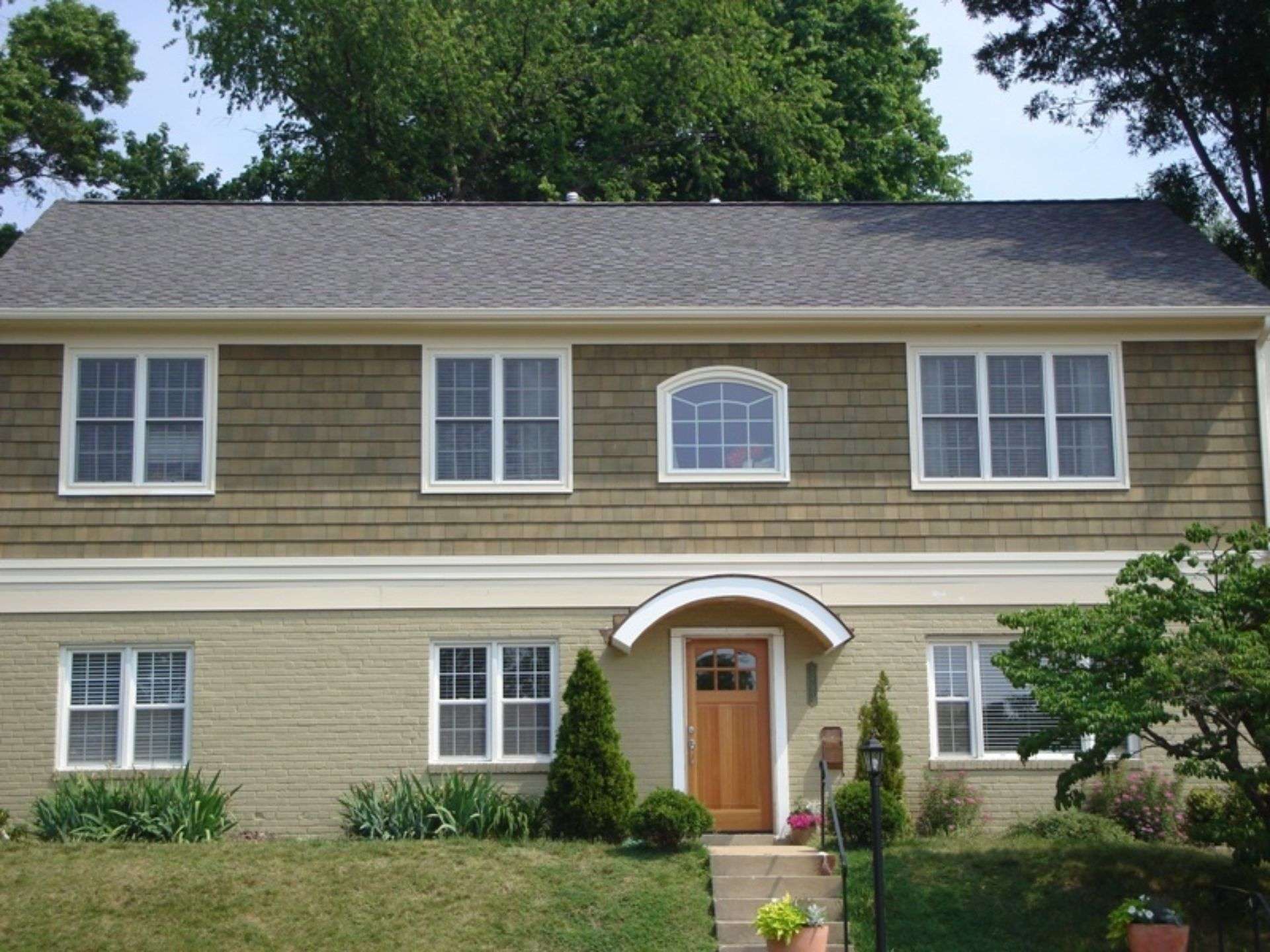 As families grow, both in number and age, homes start to feel a little cozier than when you first moved in. Is that true for your Northern Virginia home? Is it feeling a bit snug? If so, you might have already been considering the different ways to add space, especially if you love your community and want to stay where you are settled. But at the same time, do you adore your yard space? Perhaps the answer to it all is remodeling your home to include a bump-up addition using vertical space to give your family room to breathe AND to preserve the yard you love. Learn about our home remodeling services and how they can help you with your dream home!
A vertical build-up, also called a bump-up or pop-top addition , preserves your existing footprint as well as outdoor space. Options include: Utilizing your existing top floor space with a Gable-style high-pitched roof which may offer room to convert into living space with the addition of large dormer windows, a balcony, and stairwell. Or, add a second story to a Ranch or Rambler style home–perhaps on a narrow lot. Another thought: add a third floor to a split foyer or split level home. Build up with a guest suite, rental, home office, sunroom or porch, or game room above an existing garage or over part of an existing, one-story wing: whichever direction you choose, the end result will give you the space you need while preserving the yard you want. Most pop-top additions are bedrooms/bathrooms/laundry rooms with maybe some common areas.
How to Start Your Home Addition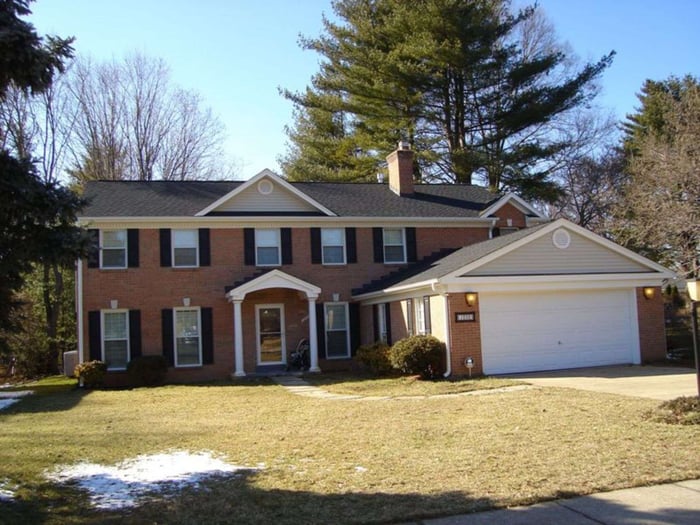 Home Remodeling Basics
With a vertical home addition of any kind, your contractor should always inspect the foundation and ground to ensure it is stable and can bear the significant extra weight and pressure. Additionally, the allowable height for homes in your neighborhood as well as the floor-area-ratio, also known as building-to-land ratio, will be confirmed before architectural drawings are started or permits pulled.
Some moderate changes will be made to the existing home to create a passageway and stairs, access electrical lines and heating and A/C components, and connect plumbing. Sometimes, it is most cost effective to install a bathroom over a laundry room, kitchen, bathroom, or any other room below with existing plumbing, so the water lines can connect via the shortest distance.
In this Vienna addition, a master suite was built over the garage to maximize living space as the homeowners remodeled their home.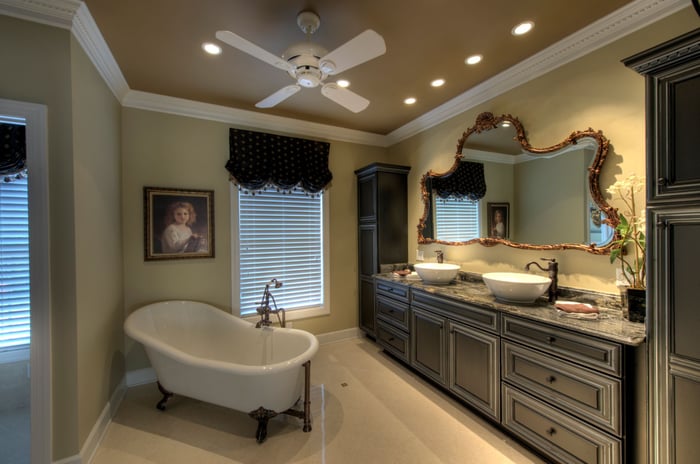 Connecting the Structure
Even though a bump-up home addition is focused on the upper level, a seamless approach to adjoining the lines between the original structure and the new one is essential so that it does not look disjoined. Your contractor will discuss options for the roof line, façade, shingles, windows, doors, and exterior features related to the overall style of your home.
This Arlington bump-up home addition included an entirely new second level, built over the original brick rambler, housing multiple new bedrooms and bathrooms.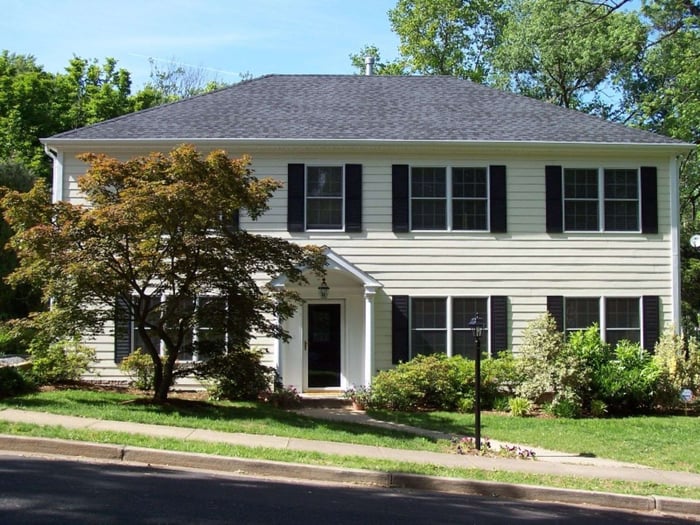 In a bump-up addition, you likely will not need to consider where the roofline connects to the house, as a new roof across will most likely be required. In the long-run, a roof's size and cost to replace is much more manageable as a build-up than a build-out which covers more horizontal square footage. The same can be said for the initial cost of foundation materials to build-out. You will, however, need to consider exterior and interior finishes and materials to create a cohesive style, as well as new windows.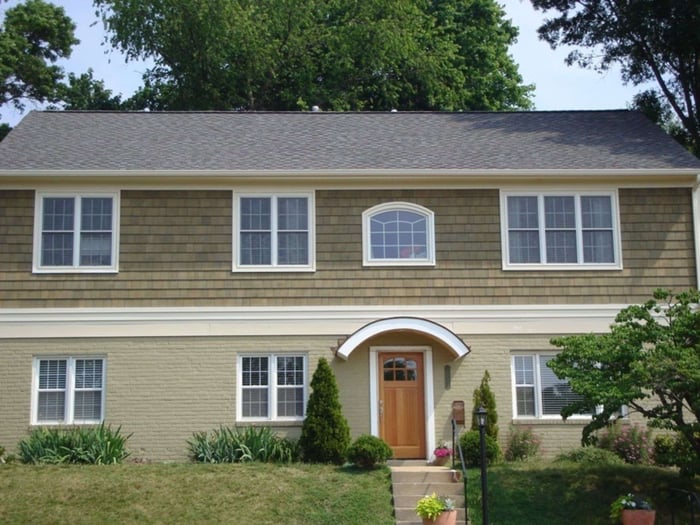 In this Arlington bump-up, also called pop-top, the new second-story home addition included three bedrooms, two bathrooms, and a laundry room. In the process of transforming their home, the original brick was painted, while cedar shake siding was used for the new addition exterior, creating a seamless look to the update.
In the back of the bump-up, would you like floor-to-ceiling windows to bring the outside in or would you prefer shorter, higher windows? In the front of the house, windows should complement and harmonize with the existing windows on the main level in regard to size, placement, and spacing. In the back, there is more room to play with design changes. This is a great home remodeling project completed by MOSS.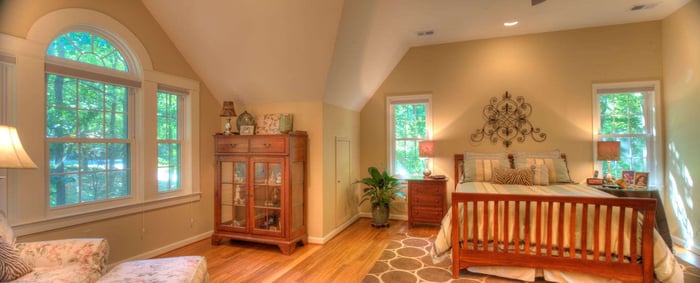 Have you identified a good place to install the stairs, which require 80 to 120 square-feet, depending on design?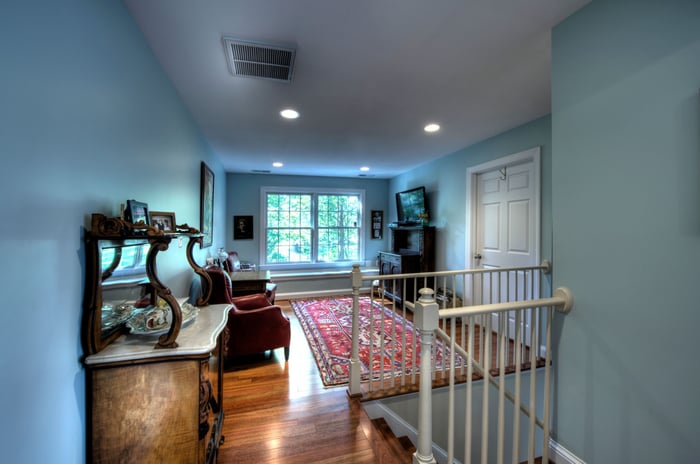 Designing Your Home Addition
Now that you've canvassed your neighborhood for recently remodeled floor plans, created an inspiration album on Houzz or Pinterest, and window-shopped various showrooms, it's time to coordinate your dream home ideas with your and your family's lifestyle, budget, and purpose for expanding your home.
In this Northern Virginia bump-up, an in-law suite with an enlarged step-in shower, dual-sink, and antique vanity accommodates relatives all-year round.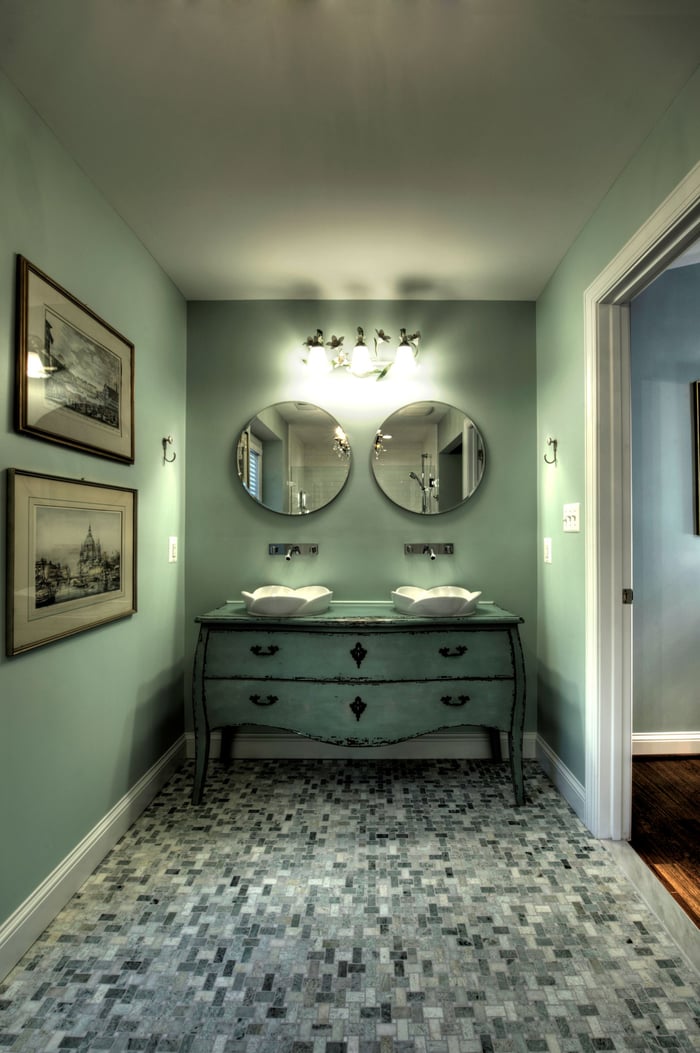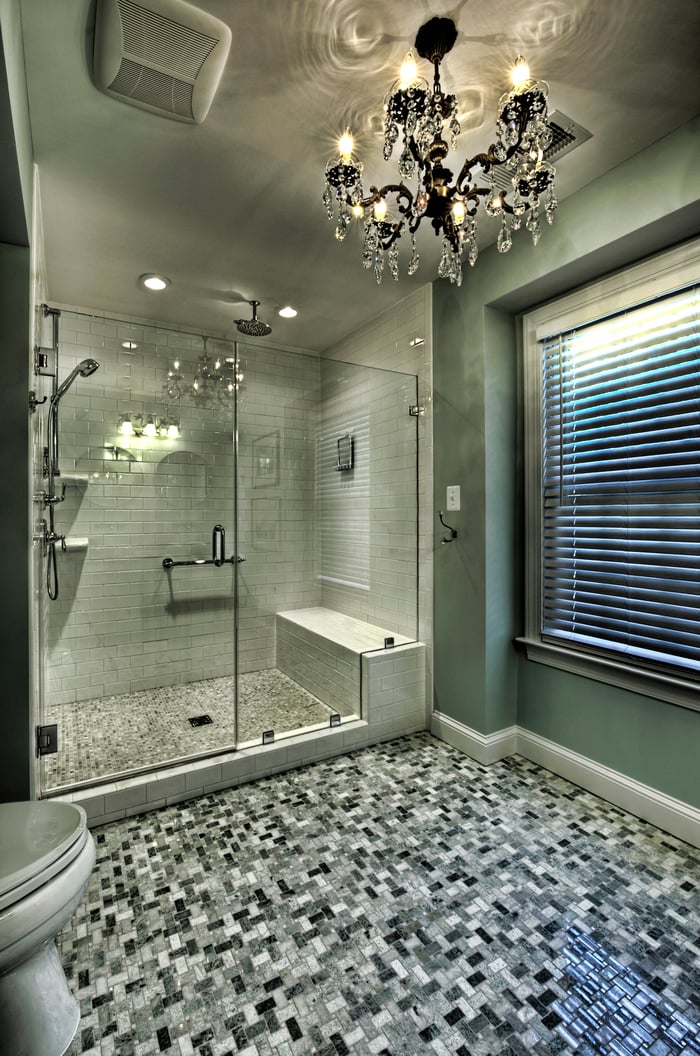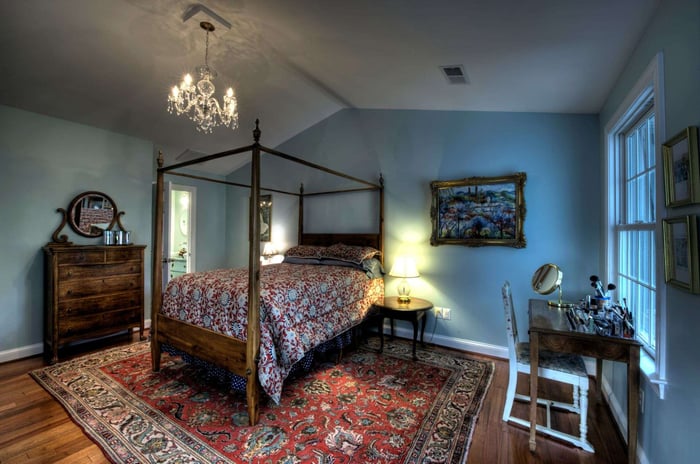 For 18 years, Moss Building and Design has served Northern Virginia in build-up and build-out additions as well as kitchen, bath, basement, laundry, whole-house, and master suite remodels. Contact MOSS at 703.961.7707 or email us at Hello@MossBuildingandDesign.com for a free one-hour estimate to talk about your ideas for a bump-up to preserve yard space and maximize your living space's square footage. To start your inspiration album of photos and ideas, log on to www.mossbuildinganddesign.com to see our recent projects.