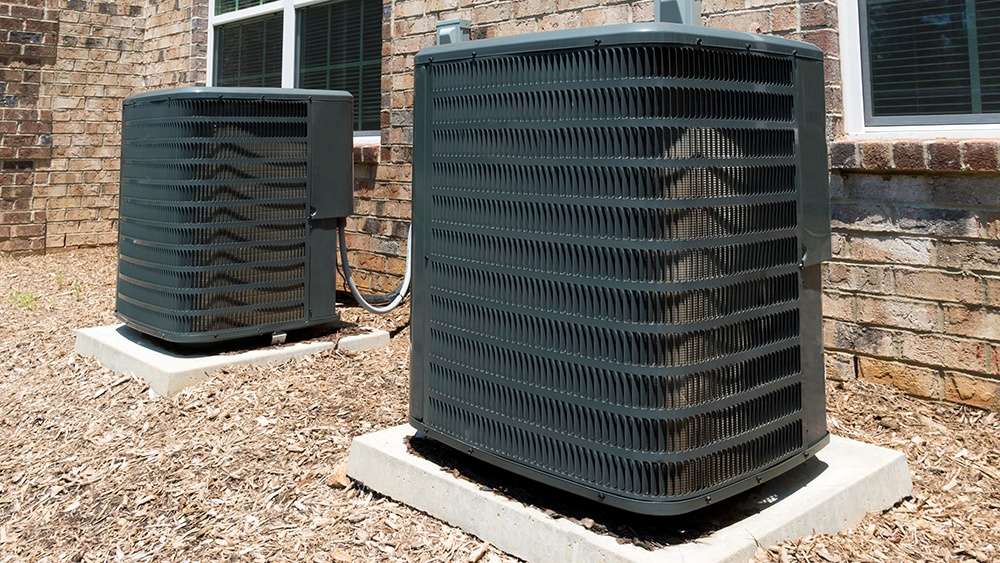 Many homeowners don't know a lot about HVAC, and that's OK! Moss Building & Design in Northern Virginia offers special heating and cooling services to help you out, and we're breaking down the importance of this necessity in your home.

Avoid safety issues and home damage.
Properly functioning control panels, safety devices, and other HVAC components are essential for every heating and cooling appliance. The only way to ensure everything is in check is through regular HVAC maintenance, testing, and inspection from Moss Building & Design in Northern Virginia.
Save money on your monthly energy bill.
If you want to save money on your monthly home energy bill, it's best to invest in proper maintenance and care, especially because most HVAC problems don't occur suddenly. They develop slowly over a period of time, such as corrosion in the boiler or a super clogged air filter.
This is especially important during the summer. For example, as an air conditioner wears down from use, it consumes more energy as it cools your home. Maintenance slows the aging process and helps the system retain most of its energy efficiency.
If you keep up with HVAC maintenance each year, your air conditioner should only lose around 5 percent of its efficiency over its entire service life, rather than lose 5 percent every year.
Abide by state and city inspection rules.
More improvements are being made to residential HVAC regulations, especially boilers. The Boiler Safety Compliance Division of the Virginia Department of Labor and Industry "enforces and oversees the provisions of the Boiler and Pressure Vessel Safety Act.
The primary objective is to protect life and property through regular inspections of boiler and pressure vessel equipment and to ensure compliance with state laws, rules and regulations governing the construction, installation, operation, maintenance, and repair of boilers and pressure vessels."
Regular HVAC maintenance of boilers ensures that you abide by state (and city) inspection, operation, repair, and other regulations, which keeps your family safe and healthy and your home warm.
Extend the life of your heating and cooling equipment.
Regular HVAC maintenance doesn't mean only scheduling a professional for a maintenance visit or sign up for a maintenance agreement (though, it is helpful). Regular HVAC maintenance also means performing do-it-yourself tasks to keep your heating and cooling equipment running efficiently in-between visits.
Here are a few tips on performing DIY maintenance tasks for your home HVAC system:

Run it often.

R

un your appliances every week in order to keep each component from going rusty. It's especially important to perform this routine during the summer, so cold-weather appliances (like your heater and ductwork) are ready for winter.
Look for warning signs.

Pay special attention to unfamiliar, odd noises and marks around your heating and cooling equipment. This helps you identify any possible problems with the equipment, so you can schedule timely repair.
Check the ventilation.

If your heating and/or cooling equipment is in a closed, compact area, keep it as clutter-free as possible. HVAC equipment needs a lot of ventilation to work in its best condition, and you can help by keeping it clean and clear.
By extending the life of your equipment, you'll spend less on repairs and replacement parts, which means more money to spend on your dream home!
If you're looking to learn more about the benefits of regular HVAC maintenance, sign up for MOSS' new HVAC Service Agreement.
To see how Moss Building & Design can help create your dream addition, contact us at 703.961.7707 or Hello@MossBuildingandDesign.com.