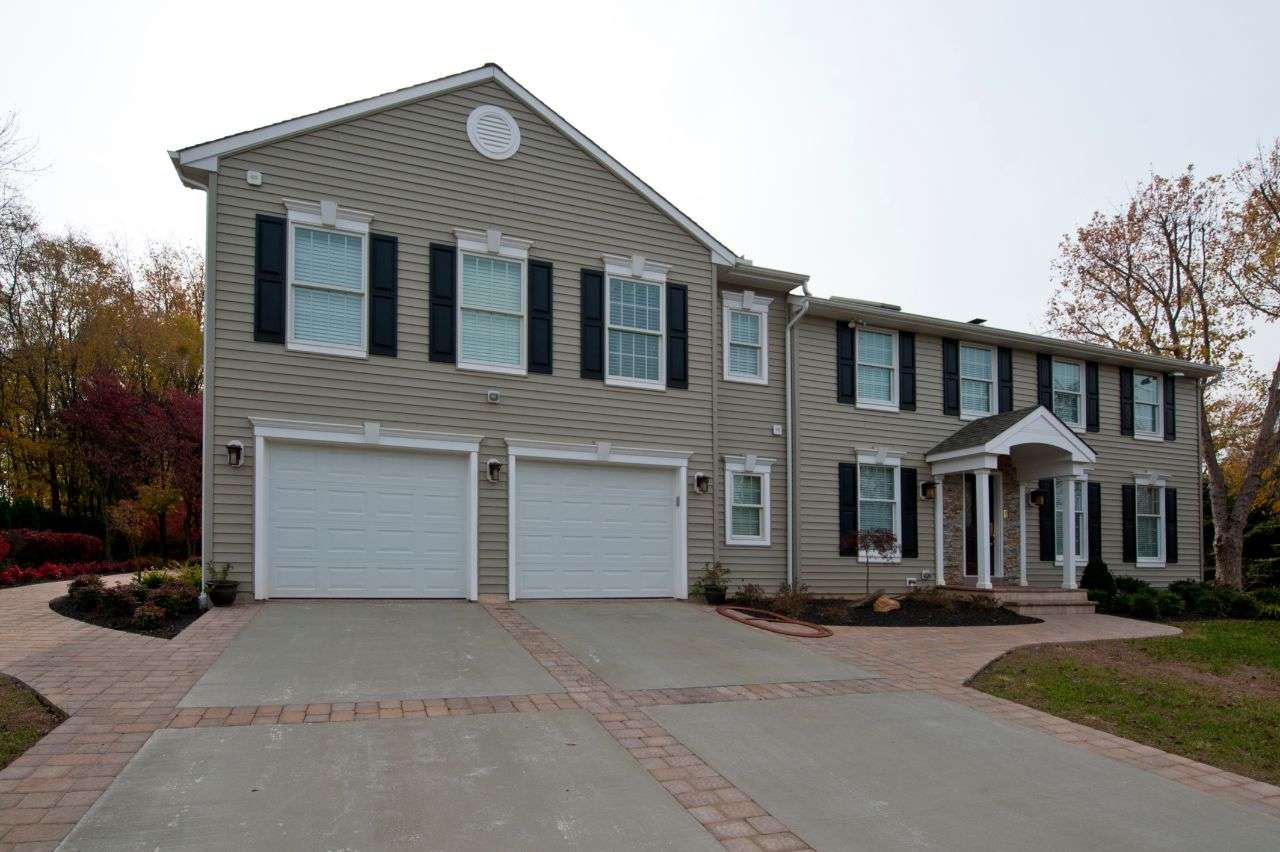 Master suite additions are more than just a master bedroom and bath; while the latest trends in home design are about functionality, a bump up, or pop top addition is an ideal opportunity to create a master suite designed specifically around your personal lifestyle. Ideally, your master suite addition will be a beautifully designed sanctuary organized perfectly for you.
Master Suite Additions With Organized Closets and Planned Storage
Walk-in closets are a staple: they provide easy access to seasonal clothes, plenty of storage for off-season clothing, and a place to change without getting in the way of someone else. A more popular design trend is 'his' and 'hers' closets, or two separate closets with one for each occupant of the master suite.
Ask yourself how you store your seasonal clothes: on hangers, folded on shelves, or hooks? Do you keep your shoes in your master closet or in the hall closet by the door? Where are handbags and luggage stored? Do you store accessories and jewelry in the closet or a dresser? Determine the best use of your closet before designing the space so that it meets your specific needs.


Although you may want to access the door to your closet directly from the bathroom, moisture builds up while taking a shower…if you like it steamy, that's wonderful. But, moisture is not good for clothes. Consider walling in your shower with glass or move your closet doorway off the main bathroom.

Convenient Laundry Near your Master Suite Addition
Adding a laundry area adjacent to the master bath is a popular trend these days, especially if other bedrooms are on the same floor. With plumbing in close proximity, it's easy enough to include a convenient area for laundry! Honestly, who loves lugging laundry up and down the stairs?

Abundant Windows In Your Master Suite Addition
Whether or not you have privacy from your neighbors will play a big role in window placement and size. If you live in an area where mature trees abound or with plenty of greenspace, you may want to design your master suite with large windows overlooking nature, maximizing natural light and minimizing the need for privacy blinds.

Find The Best Location For Your Master Suite Addition
When determining the best location for your master suite addition, consider where noise issues are in your home. Is your home secluded from main traffic or in a densely populated neighborhood? How often are the front and back doors used? Do your children and their friends hang out in the basement or in the main family room? When your HVAC runs at night will it disturb you in your new master suite?
Stylish Amenities For Your Master Suite in Northern VA
Although master suite additions vary in size and amenities, attention to detail for planning purposes and functionality is crucial.
Do you plan to age-in-place? If so, a curbless shower should be installed now to avoid redoing your shower again. Perhaps consider glass shower walls to fill your bathroom with more light! Would you like heated floors? How about a heated towel rack next to a deep soaking tub? Would you like a small area for a coffee pot or mini-frig in your master suite, to eliminate climbing stairs while relaxing?

When designing a master suite, list all your desires up front. Rather than assume it's a cost-effective idea to add a deck once you have saved money, you'll need door access and landscape underneath no matter when you add on. We recommend including all your wants up front rather than in phases, which saves you money as you won't need to re-landscape or rework the siding and outside infrastructure to add a door later.
According to Houzz, double sinks are growing in popularity as well. Seventy-eight percent of renovating homeowners upgrade their sink base or vanity, and of this group, 69% are choosing a two-sink setup. Do you want a free-standing tub or large shower with dual showerheads and body sprayers? French doors or barn-style sliding doors? Mosaic, subway or herringbone pattern tile?

Smart Technology in Your Suite Addition
If you find baths relaxing, imagine soaking in a deep tub of bubbles with a fire and TV in the master suite! Or, if you prefer steam showers, imagine de-stressing after a long day at work in a private, self-enclosed steam room with music and lights. Smart technology is always evolving to make our homes more personalized. With the click of a button or a timer, blinds can be opened or closed, lights turned on or off, and now, showers turned on and off to warm water to a specific temperature.
Practicality in Your Suite Addition
One of the most important considerations when adding a master suite is practicality. Who is using the master bathroom and closet and at what time: alone or while another is getting ready? Are you on standby between showering and dressing to ensure your children make the bus and the dog has been walked? If so, you'll want to have door access near the action. If not, then you can opt for a more private bedroom or bathroom entrance or location in the back of the house.

Moss Building & Design is Northern Virginia's premier master suite addition contractor, as well as specializing in kitchen, bath, basement, and other addition remodels. Contact MOSS at 703.961.7707 for a free one-hour estimate to talk about your new master suite addition.