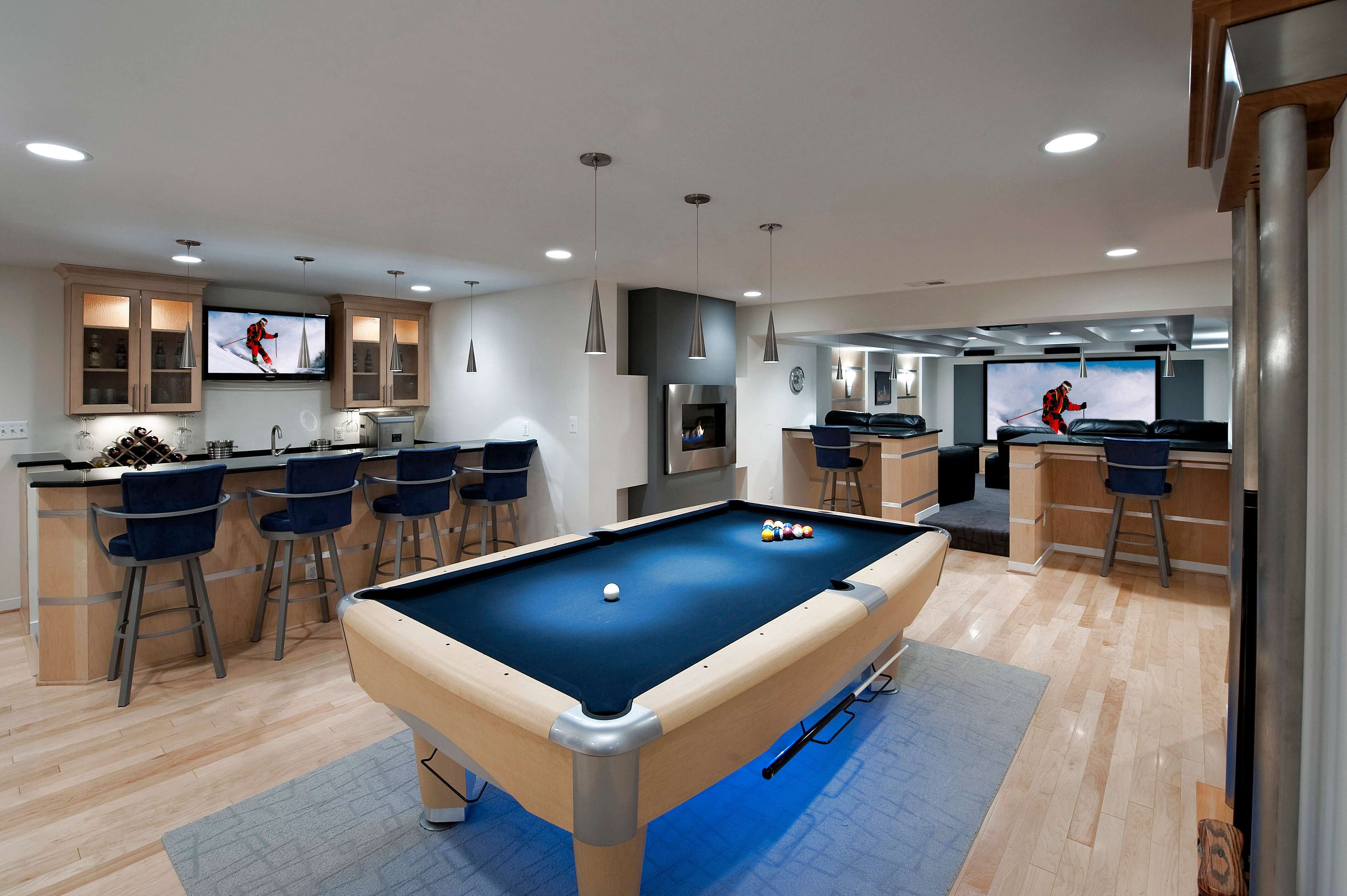 What are the first feelings that come to mind once you decide to sell your house? Panic? Excitement? Anxiety? All of the above? We understand. The home sales process can be intimidating; from hiring an agent and dealing with inspections to the anticipation of your final closing, it's often an overwhelming experience. But before you officially put your house on the market, it's important for it to be fully prepared, so you can find your new home sooner rather than later, and, provide you some comfort throughout the process.
The current real estate market has proven to be faster paced and more competitive than ever before, especially in the Northern Virginia area. Considering what buyers are looking for can make all the difference in terms of what's going to get you the best offer. Pay attention to the current trends and what your house needs in comparison to the competition to give you a better chance of standing out in the market.
1.
Save Money Before You Lose Money
During the busy time of selling your house and moving, the last thing you want to deal with are repairs you have to fix out of pocket. Since important home systems such as your HVAC, plumbing, electrical, or appliances can fail at any point, it's best to be prepared for anything. Save money in your home and your wallet until the final papers are signed with a protection plan like a home warranty. A home warranty can be highly advantageous, especially if you have an older home, since it can even replace worn-down appliances, allowing newer, more efficient appliances to come with the sale of the house, for example.
Having this extra level of reassurance provides the buyer more incentive to choose your home over another that doesn't include a home warranty. With a simple transfer in the contract, your buyer is ready to live in the house without the worry of replacement and repair costs.
2.
Make Thoughtful Upgrades to the Essentials
One of the easiest ways to view your house from another perspective is to put yourself in the buyer's shoes. Some of the first things they will be looking for in a house are the quality and convenience of daily necessities. Any space can easily be spruced up to feel more welcoming. Making thoughtful upgrades can stick out to buyers with features like eye-catching curb appeal, a deck outdoors, and even a dedicated room for pets as these are common must-haves.
Simply refreshing rooms with a new coat of paint, removing wallpaper, and/or installing new light fixtures can make or break how a space feels when someone pictures their future day-to-day life. Focus on areas that homeowners spend significant time in, such as the family room, master bathroom, and bedrooms. If you really want to accentuate new modifications, consider installing smart home technology such as smart door locks, thermostats, lights, and security systems.
An outdated home can push many buyers away, particularly when the potential renovation projects add up in their minds. Therefore, it's important to find a happy medium for your home and your budget. Prioritize essential upgrades that will give your home an updated look without overextending your budget.
3. Highlight Your Maintenance Updates
Whether you've owned your home for a couple of years or for decades, be sure to mention any updates big or small to the potential buyer. Buyers love to see a property that has been well-maintained over the years.
Look around your house and freshen up any areas that appear outdated or need repair. More than ever, homeowners are making use of their additional space as well as utilizing the basement to get the most out of what they already have and sprucing it up! Some of the more notable things on a home maintenance checklist include fixing leaks, replacing broken windows or screens, exterminating pests, removing old carpet or refinishing hardwood floors, and tending to overgrown landscaping outside.
Don't forget to test the functionality of everything from the plumbing and HVAC to the electrical components. This can set you up for a successful home inspection as well. Additionally, don't just write it on the listing, show maintenance until the very end! Keep the house clutter-free and organized to ensure it's ready to be shown at any time.
Sometimes, it's difficult for a buyer to imagine themselves in a house, or even see the potential in a house that needs work. It's in your hands to give the buyer as little to worry about as possible by making your house feel like their new home. While considering preparatory steps such as remodeling, renovations, professional photos, and staging to attract more attention, know that you're doing your best to set the future homeowner and yourself up for success.
Are you thinking about selling your house? Contact MOSS today for a remodeling project that best fits your budget and goals to get top dollar in today's market. MOSS is now expanding into Montgomery County, MD! Our Northern Virginia focus is on Arlington County, Fairfax County, Loudoun County, plus the City of Alexandria, Town of Vienna, Town of Herndon, and surrounding areas.