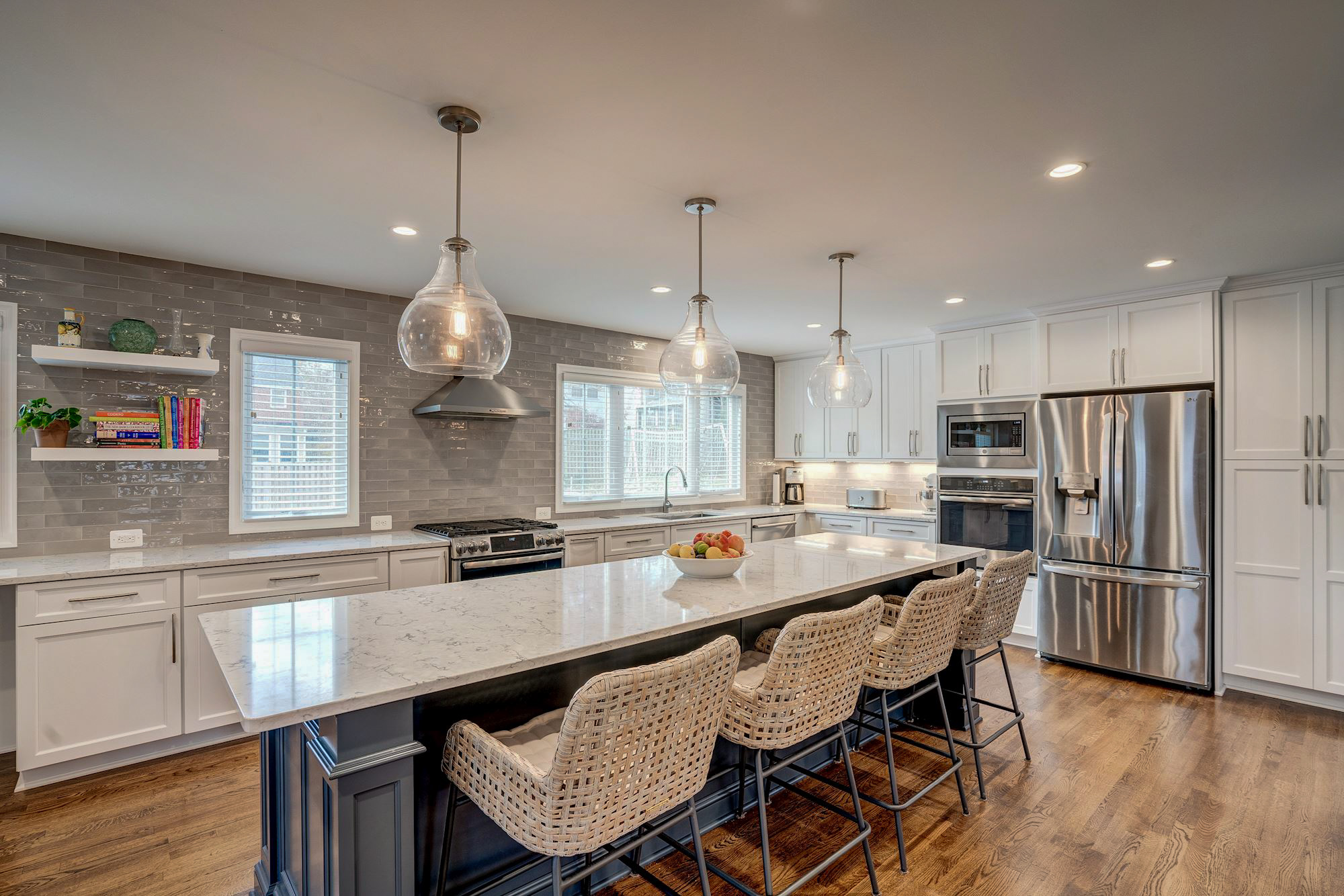 Trends come and go – and with respect to kitchen design, there are a lot of trends you can choose to follow or to ignore. Some kitchen trends, such as a massive island or all white cabinets, have been popular for a while and will likely continue to be so. If you want to be trendy, though, on a smaller scale, and allow room for change if you keep the larger choices in place long-term, your kitchen backsplash might just be the way to stay on or ahead of the trendy curve.
Our MOSS customers' style aesthetics range from traditional to contemporary to modern – essentially, the whole gamut! Picking out a backsplash is an especially personal decision as it can provide your kitchen a quiet and soothing backdrop or give it a pop of color pizazz to create a unique look. Whichever design trend you choose to hitch your wagon to for your backsplash, here are some beautiful options that our MOSS customers have chosen for their kitchens for your inspiration:
Traditional & Simple
The origin of the popular subway tile design is derived from the use of white tiles in underground passages in dimly lit subway stations – the placement and color of the tiles were helpful in reflecting the most available light. The same can be said for usage in kitchen design. While relatively simplistic in its traditional horizontal layout, subway tile can also be placed in a herringbone pattern or with different sized rectangular sizes to draw and reflect natural and other lighting. These days, there is much more to subway tile than the typical white look and feel – colors range from cool grays to soothing blues and extremely popular today are tiles that are cut to have a slightly beveled appearance, creating interest and movement on walls in addition to providing a bright background. Shown here are a few examples of MOSS customers who chose a subway tile to add simple yet beautiful interest to their kitchens: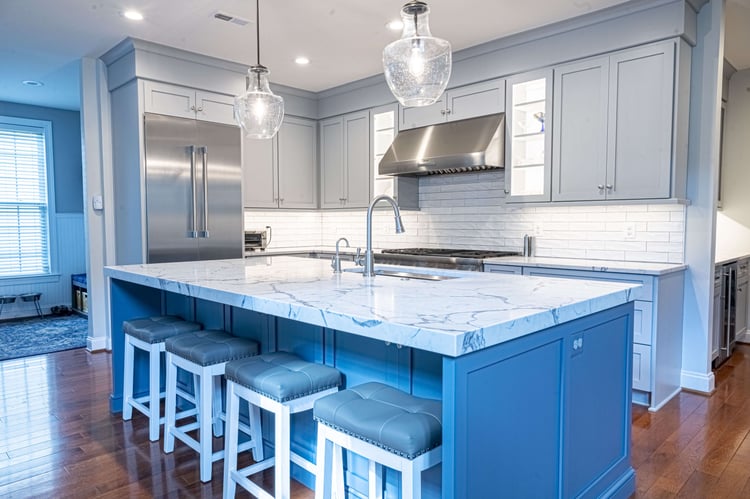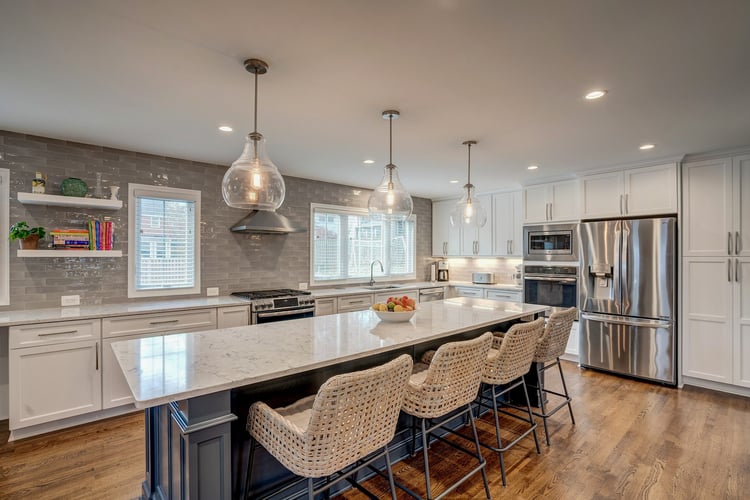 Fun Shapes & Colors
If a kitchen design is straightforward in its layout and choice of selections, a backsplash can give the space a chance to shine! Choosing a unique and fresh design and color in various spots throughout your kitchen is very trendy, as seen here in these two different MOSS customers' homes. Why not throw some cool green shades to make your cooking area stand out? Or, if your kitchen is on the smaller side, make the walls stand out like this customer did and have the tile laid in a diamond-shaped pattern? There really is no limit on how you choose to create your backsplash design – and these days, the trend to be unique is very much on point.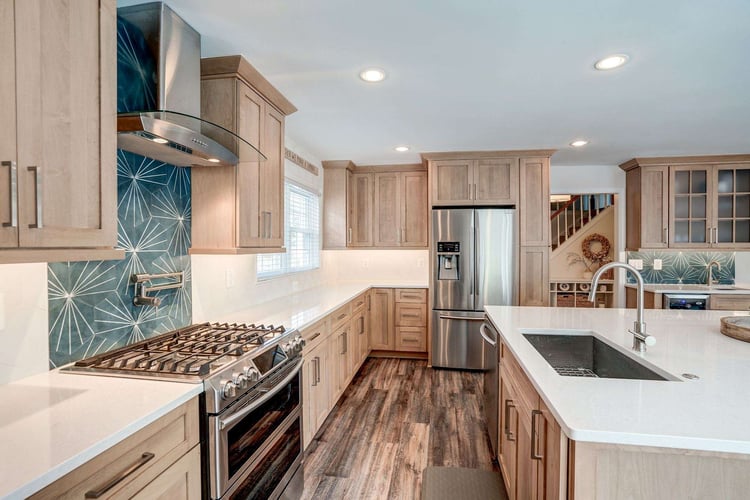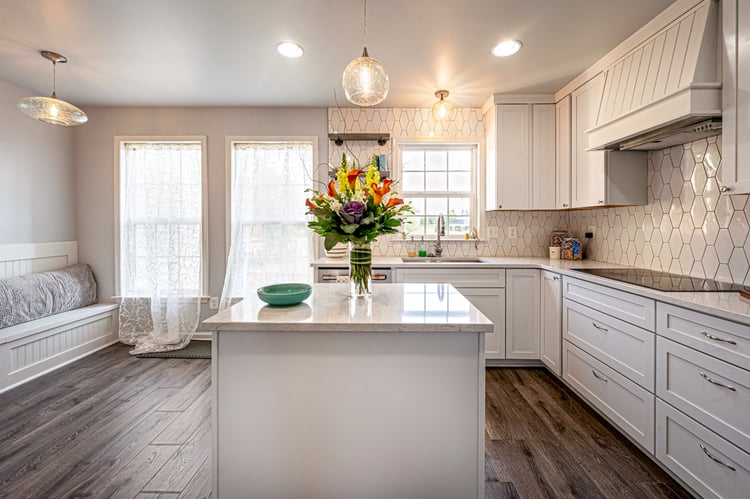 Unique Call Outs
Similar to above, the trend to add unique and interesting backsplashes that are "call outs" is definitely a popular one. A little bit of interest can go a long way, as shown here in these MOSS customers' kitchens. It gives the space a bit of a feeling of 'je ne sais quoi' while also doing what it is meant to do. What do you think about these unique call outs, especially the placement of each? Adding these special designs is also another way to bring in your design style and tie back to your kitchen décor as well.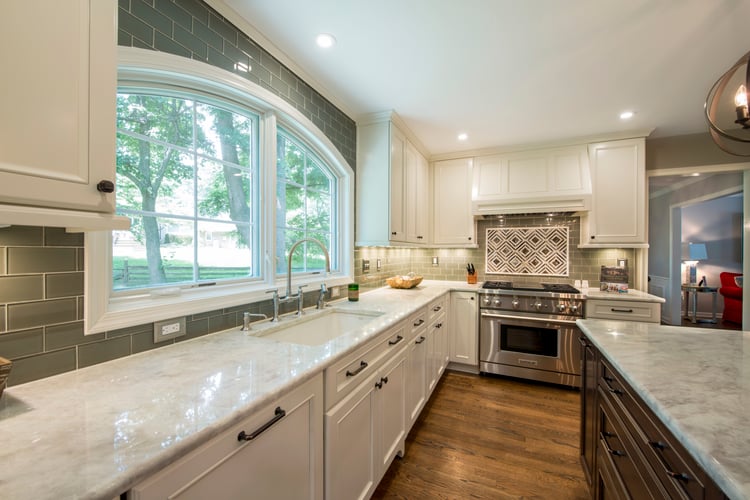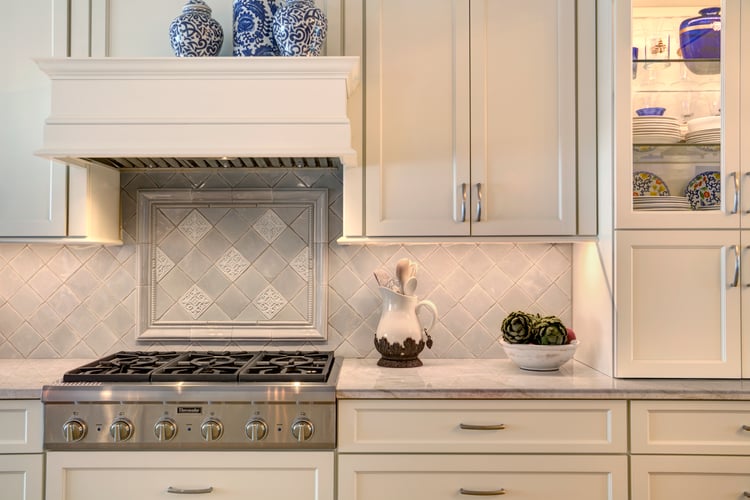 So which way do you go? Do you pick something more classic or something more forward-looking? In the end, it doesn't really matter – if you love the look for your kitchen, that's what matters and is most important, because trends can come and go on a whim, but you've got to enjoy your home for as long as you're living in it!
If you've been thinking about a kitchen remodel and have some design ideas already in mind, contact MOSS at Hello@MossBuildingAndDesign.com or 703.961.7707 to schedule your free consultation and get started today!