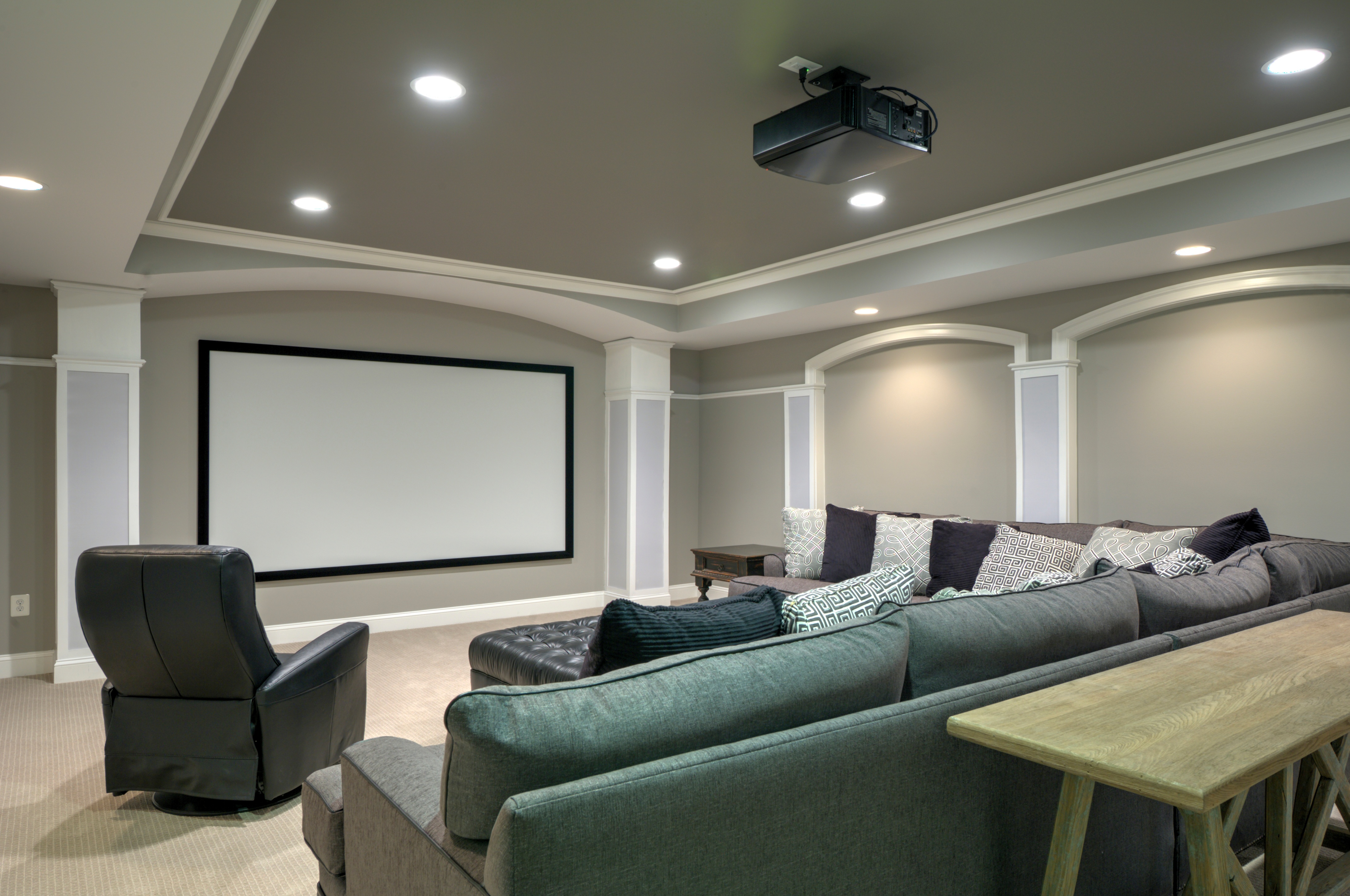 Your home should be designed for living and enjoyment. The best way to do this is by creating different types of gathering spaces in your home, so everyone can be together and spend more time together!
Whether your goal is to create a space for your family or to look for spaces for family and friends to come together, these are some great ideas to get you started. Help everyone spend quality time together!
Family Room
A family room is a great space to really bring people together. It's a space for everyone to enjoy!
Keep it simple by adding a television or stacking up old-fashioned board or card games for everyone to play. It's even versatile enough to change with the seasons using different decor throughout the year. Add a string of hearts across the mantle for Valentine's Day, or include a few floral accents for the spring. There are a lot of possibilities for a family room!
Game Room/Playroom
Everyone loves a game room or a playroom. This is a spot to enjoy with your competitive family and friends. In this room, place retro video games, foosball, or ping-pong.
You can turn any room in your home into a game room or playroom, but one of the most common rooms that people turn into a game room or playroom is the basement. Of course, you're limited here, so choose the right space that makes sense for your overall design idea and the space available in your home!
This MOSS design idea on Houzz showcases the ultimate basement game room with a nice pool table.
Living Room
The living room is a lot like the family room. People tend to naturally gather here because it's typically the biggest space. Make this space even more welcoming with the right design components. Set out comfortable blankets, pillows, and various seating options.
This room is also a lot like the family room in that you can change your overall design throughout the year with small home decor changes or additions, like pumpkins in the fall or small Christmas trees in the winter.
Dining Room
The dining room is a place that people always gather in when you have food on the table. Who doesn't love a nice meal that's warm and ready to eat? Bring the two ideas together by creating a welcoming room and making sure that your family eats there as much as possible.
In a world where we're constantly moving, this is a refreshing concept – and one that should be focused on as a gathering space. Check out this beautiful dining room in Northern Virginia for traditional design ideas.

Sunroom
No matter the time of the year, spending time in a sunroom provides added light to your life and those that you love. No matter what the season is, you can enjoy the change in the weather from the comfort of your own home.
With the right design aspect and idea, everyone will gather here in no time. To get started, add comfortable chairs or an outdoor couch. Consider a small indoor fire pit or a vertical garden to add natural elements and bring the outside inside.
Home Addition
If you don't have the ideal space already in your home, you can always add exactly what you want with a home addition. This is especially true if you're running out of existing space in your home and are looking for just a bit more space to accommodate your growing family and friends. Make this space exactly what you want and need it to be by letting MOSS help you.
A media room is an ideal space because you can bring people together for a movie, TV show, sporting event, or streaming option. Complete the room with cozy chairs and a snack and drink area. If you're looking for a great design idea, check out this at-home theater from MOSS.
Not only that, but you can use the space to get people together before and after you finish with the big screen. Set out a popcorn buffet before binge-watching, or play a post-movie quiz game to see who found the most hidden Easter eggs.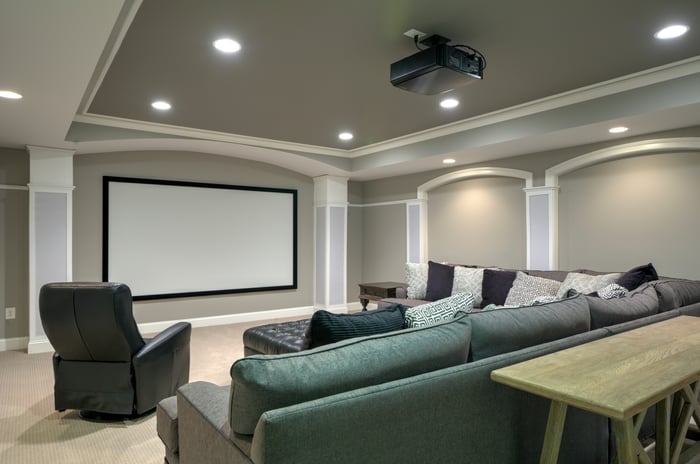 These are just a few ideas to get you started for your home design plans for gathering spaces. You can start with one room, and then build from there to create more gathering spaces to entertain.
If you're looking for more ideas and help with your gathering spaces, contact Moss Building & Design at 703-961-7707 or email us at Hello@MossBuildingandDesign.com.