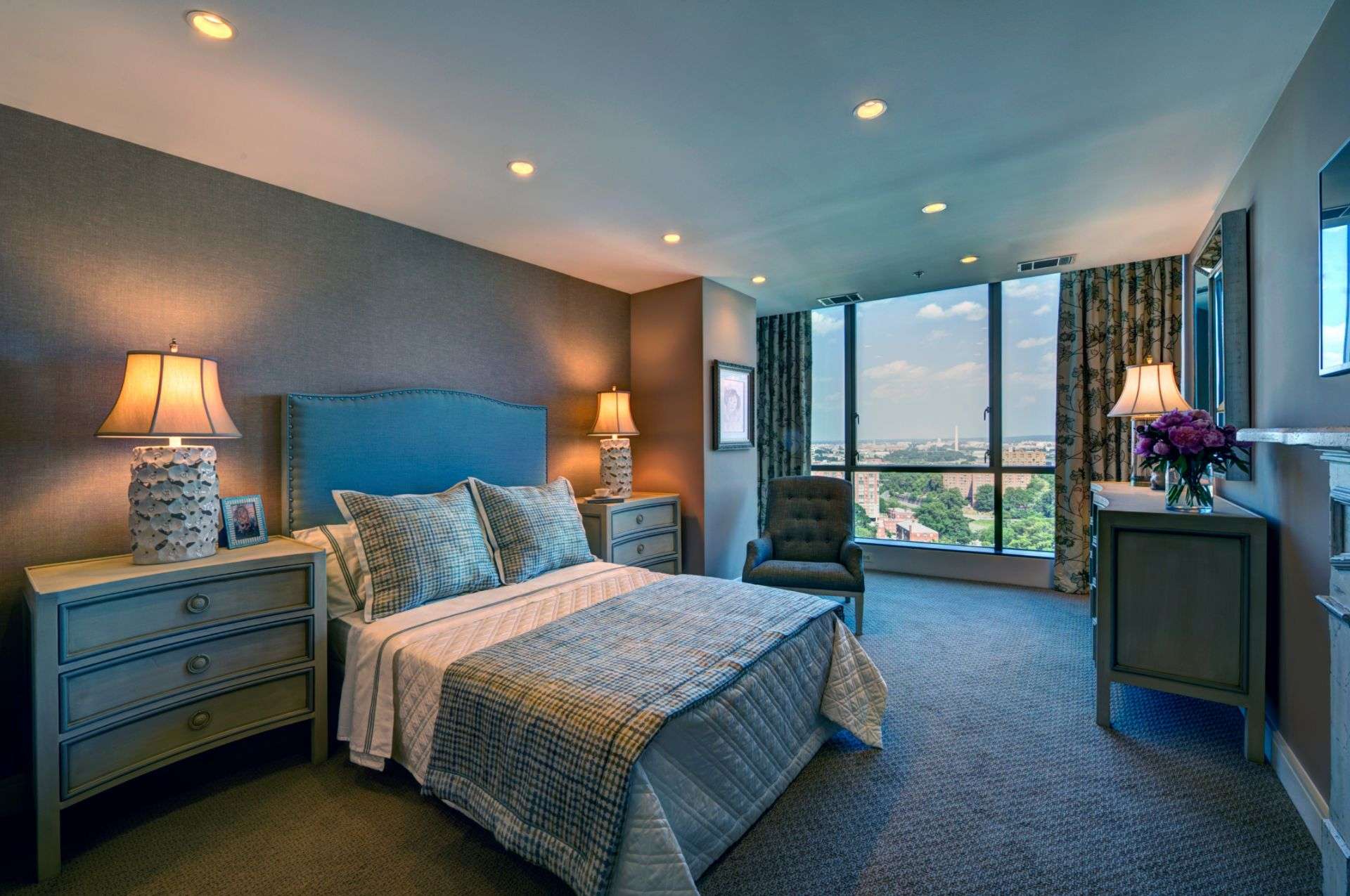 Many people mistakenly interchange the terms contemporary and modern when describing their home design style. Contemporary design style is fluid and ever-changing.
Unlike traditional design style, which can become over-the-top with ornamentation, and modern design style, which can be overly sharp and stark, contemporary design blends the two in perfect balance. While I must admit, it's a little confusing, some distinct differences exist between the two.
Modern Design Reflects A Particular Period
As you may remember from our modern design series of blogs in December, modern design is a style that rose to popularity in the 1920s to 1950s. Its minimalism, sleekness, and airiness has a very distinct look. You'll likely see sharp lines and bold colors standing out from a stark white, black, or gray color palette, as well as plastic, glass, or wood furniture.
In the following McLean, Virginia, home that MOSS remodeled in 2015, you see a perfect example of modern design style through accent furniture used in this hallway.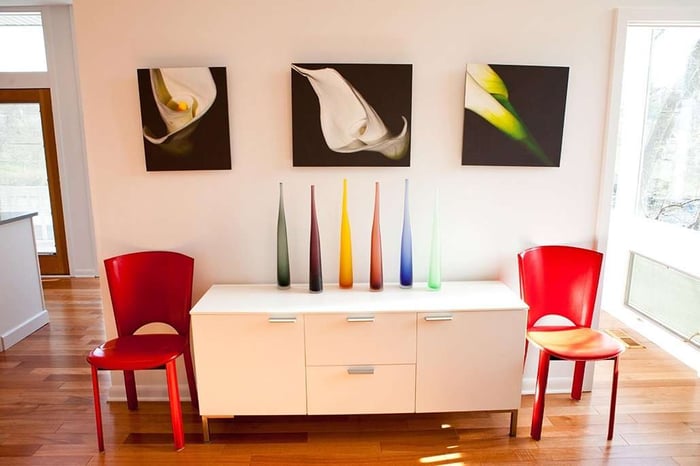 What Is Contemporary Home Design?
Contemporary home design is up-to-date and "modern". It's ever-changing and in-the-moment. It adopts some elements of modern design, such as a clutter-free environment and a lack of ornamentation and embellishments.
However, in a contemporary home, you also see the latest trends or a homeowner's eclectic personality shine through.
This Arlington, Virginia remodel features a lot of natural light and open space. It uses neutral gray colors and is clutter-free but still very comfortable and inviting. The recessed lighting is a must-have in today's homes, but the lamps on the end tables still make the room feel very cozy.
Finally, the nailhead trim headboard on the bed is a very contemporary trend. If this bedroom were more modern (instead of contemporary), you'd see furniture and accent pieces with sharper, straighter lines.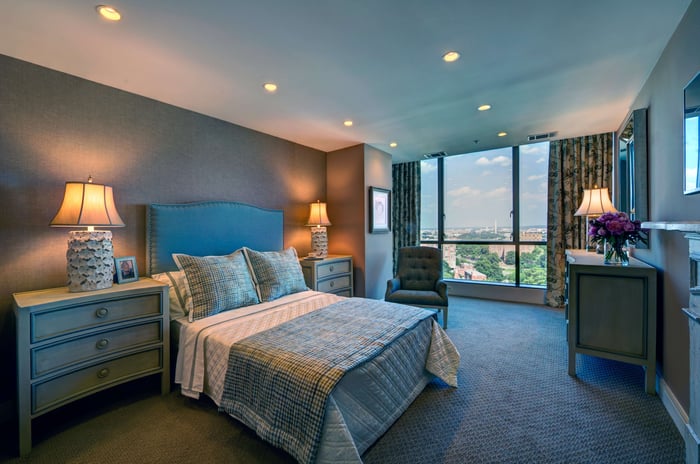 How Do You Achieve Contemporary Design Style?
Newly remodeled contemporary homes focus on finishes like fir, cedar, and stone, which are popular at this time, according to Relish Interiors.
Another highly utilized trend is luxury vinyl plank flooring, which is hot right now in just about any room of your home from kitchens and bathrooms to basements. This is such a desirable floor option because of its versatility and durability. It's very difficult to scratch or tarnish and holds up well against changing temperatures and moisture levels.
See the picture below of a MOSS bathroom remodel that features plank flooring in Arlington, Virginia.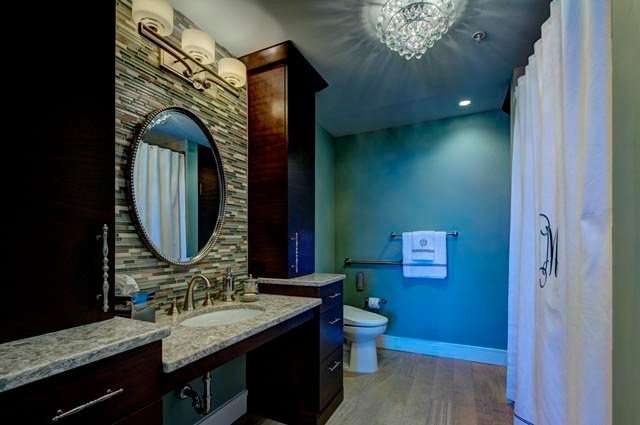 Sometimes, being "contemporary" means embracing vintage elements that have become trendy again. In our blog, Our Predictions for Popular 2018 Design Trends, we outline some of the top remodeling trends we've seen rise over the past year. A few of those trends lean toward rustic or vintage design styles, including farmhouse sinks, vintage pendant lights, and touches of brass.
When done right, you can add any of these trends into your design while still remaining contemporary.
For more tips on how to incorporate a contemporary home design into your living space, download our style guide by clicking on the button below. We outline best practices for creating the best contemporary kitchen design, living rooms, bedrooms, and bathrooms.
If you're thinking of a contemporary home design for your next remodeling project, work with Northern Virginia's top remodeler. Call Moss Building & Design at 703.961.7707 or email us at Hello@mossbuildinganddesign.com.