Fall Decoration Design Inspiration For Your Kitchen
If your family is anything like mine, you love fall. The changing season brings with it so many things to love: crisp air, crunchy leaves, warm apple cider, and football – just to name a few. It's also a great season to get design inspiration. Here are some ways to have that fall feeling all year long in your kitchen.
Introduce Fall Colors
The easiest way to remind yourself of fall is to infuse your kitchen with colors reminiscent of the season. The fall decorations you add, like gourds, leaf wreaths, and cornucopia arrangements, are quick home design ideas for that burst of color.
Changing out candle decorations is also an easy way to update a room every season. For fall, choose white pillar candles surrounded by acorns or crabapples as a way to "bring the outdoors in," then simply swap out the candles for red ones come December. You're instantly ready for the next holiday.
Check out our Thanksgiving Pinterest board for more design inspiration.
Forest greens, burnt oranges, deep burgundy, and caramel paint colors are also great choices for designing your kitchen with a fall theme. Benjamin Moore has nice fall color palettes to help you choose the right combination for your space.
This Moss Building & Design kitchen in Centreville, Virginia, features beautiful, bold red accent walls, brilliant stonework, and hardwood for an iconic country cabin look with a modern, refreshed flair.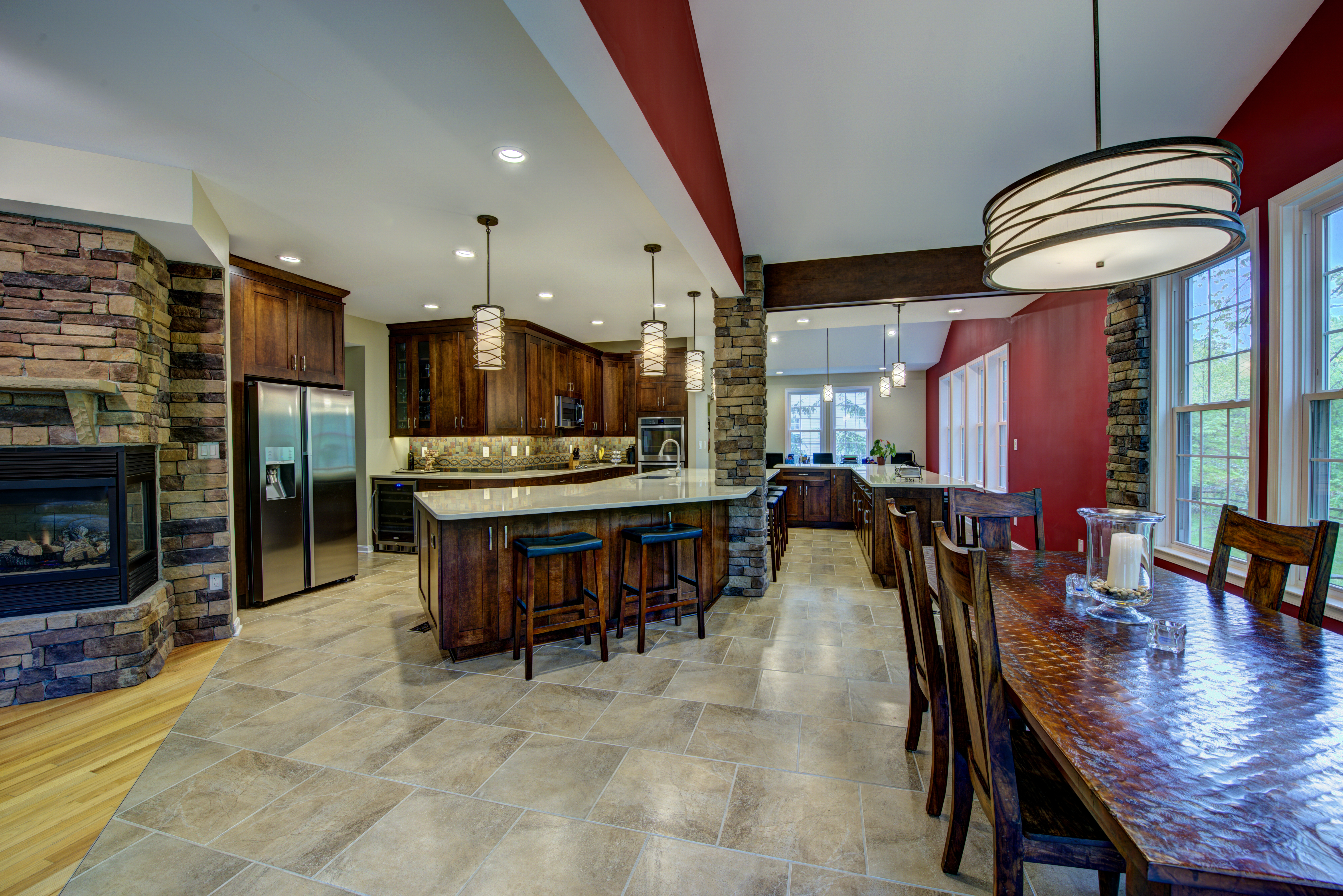 Choose Rustic Accents
It's no secret that rustic remodels are trendy in the home design department. (Just read our recent blog on Rustic Remodels to learn how to feature the trend throughout your home.) For your kitchen, add a sliding barn door to hide your cupboard or pantry, create a stone accent wall, or use luxury wood or vinyl flooring options to create a country look.
Don't Be Afraid Of Wicker
Wicker furniture pieces may not be at the top of your wishlist since it's no longer the 1980s, but wicker is slowly coming back again in interior design style guides. It's particularly popular in kitchens designed with a fall or country-chic feel in mind. Add wicker baskets or centerpieces to your fall decorations.
This Moss kitchen in Great Falls, Virginia, for example, employs this interior design idea in its bar chairs.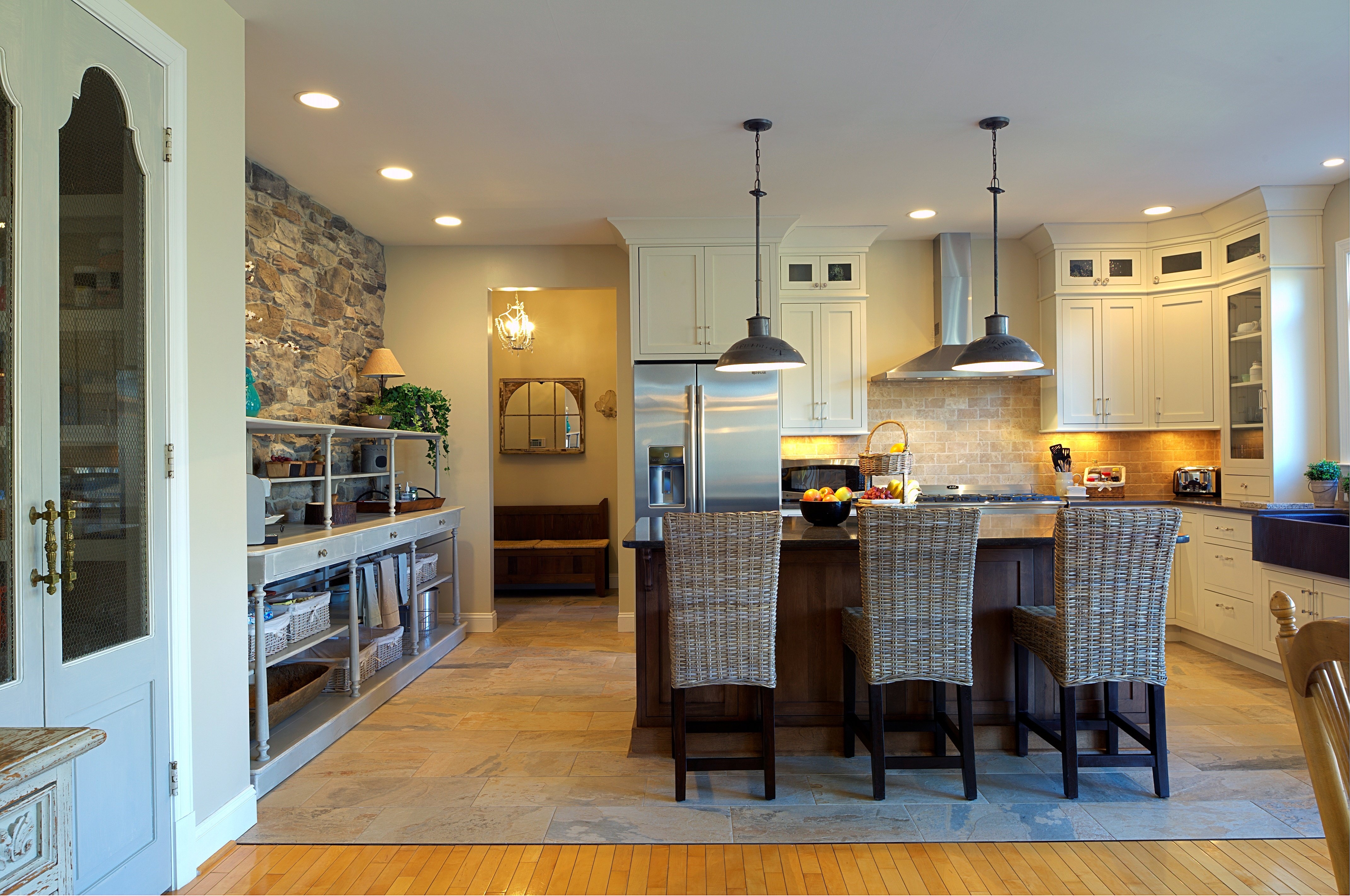 When updating your furniture in the kitchen or adjoining dining room, think about adding a wicker rocking chair or leather upholstered chairs and stools. Don't forget to drape throw blankets over your rocking or dining room chairs to further enhance the cozy fall feel. Guests will want to wrap up around a fire in no time. Give the fall feel an extra boost if you have flannel blankets.
Are you looking for help designing the kitchen of your dreams? Don't hesitate to contact us at 703.961.7707 or email us at Hello@mossbuildinganddesign.com.