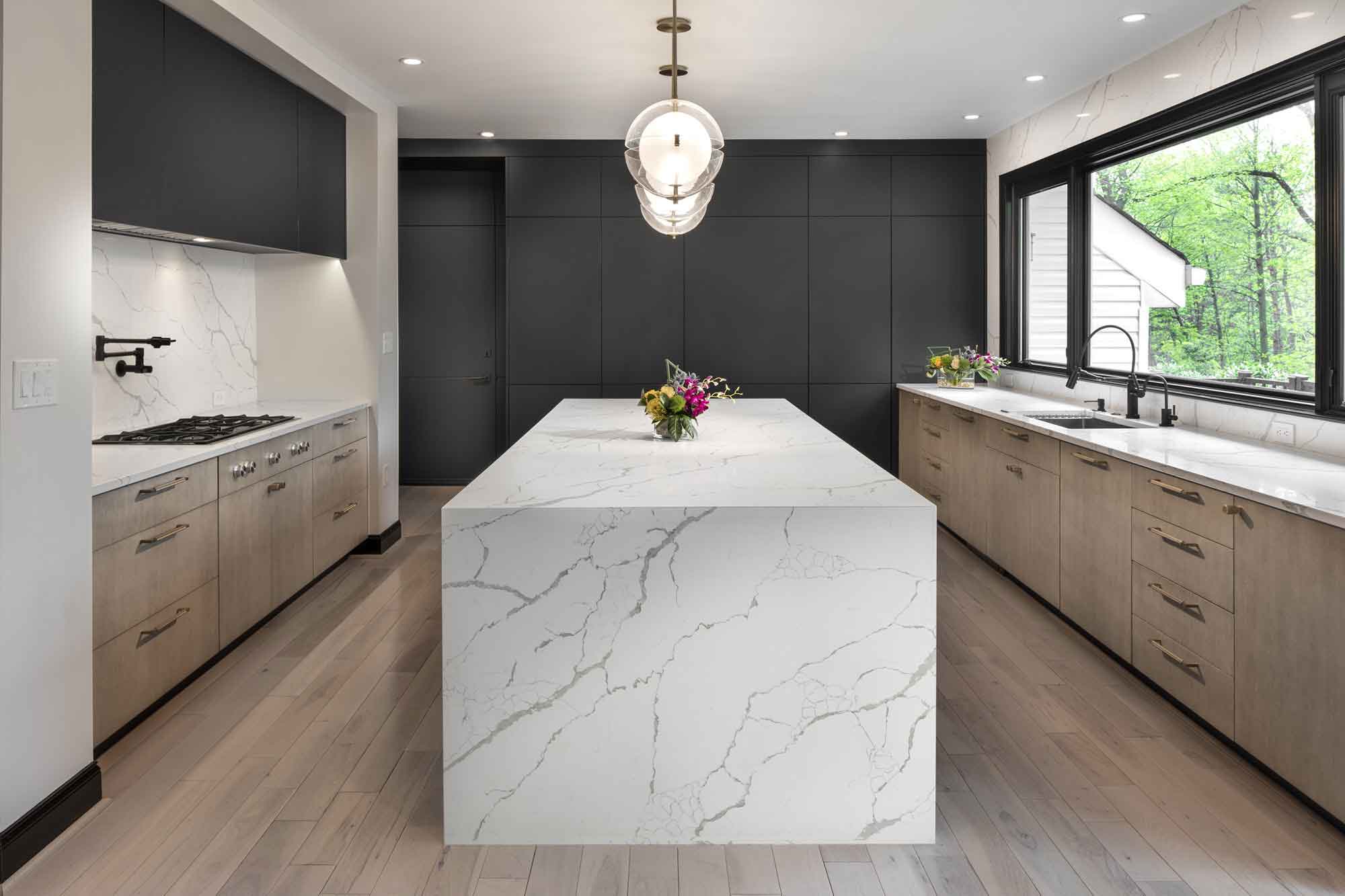 If you're considering remodeling your home, it's important to have a plan in place before you begin. Fortunately, MOSS Building & Design has over 20 years' experience in the Northern Virginia and Montgomery County residential remodeling marketplace, and, our experienced teams have processes in place to provide our customers with peace of mind as they take on a remodeling project. From assessing the condition of your home to choosing the right materials and products, this comprehensive guide from MOSS will provide you with all the information you need to complete your home remodeling project successfully.
Determine Your Home Remodeling Budget
Your remodeling budget will help determine what kind of renovation you can undertake. Calculate how much you can afford to spend on your remodel and allocate the funds accordingly. Keep in mind that you might encounter unexpected expenses as you go along, so plan for contingencies. Our MOSS consultants work within budget parameters to provide options for design and scope of work – we work with our customers to ensure a happy outcome for all.
One way to determine your remodeling budget is to prioritize the areas of your home that need the most attention. For example, if your kitchen is outdated and in need of major repairs, you may want to allocate more funds towards that area. On the other hand, if your bathroom just needs a fresh coat of paint and some new fixtures, you may be able to save some money there.
It's also important to consider the return on investment (ROI) for your remodeling project. If you plan on selling your home in the near future, you'll want to make sure that the renovations you make will increase the value of your home. Research which home improvements have the highest ROI and prioritize those in your budget. While traditionally remodeled kitchens and bathrooms add the most value to your home, adding square footage, additional bedrooms, and other upgrades also certainly help, we have found.
Assess the Condition of Your Home
Before you start your remodel, it's important to assess the condition of your home. Walk around your house and take note of any areas that need the most attention. Consider issues such as plumbing, electrical, and structural problems. Also, check for mold or other hidden issues. Knowing what needs to be fixed will help you prioritize your renovation projects. If this feels overwhelming, bear in mind that MOSS consultants will help you through this process during our complimentary on-site consultative visit – a keen professional will also spot areas that you might not notice initially.
Another important factor to consider when assessing the condition of your home is its energy efficiency. Check for any air leaks or drafts that could be causing your energy bills to skyrocket. Consider upgrading your insulation or windows to improve your home's energy efficiency and save money in the long run – this can easily be factored into an overall remodeling project.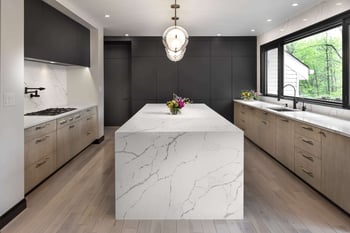 Plan Your Home Remodeling Project
A detailed plan is crucial for a successful home remodeling project. Partnering with MOSS will help you determine which rooms you might want to remodel and which tasks you will take on first. It's also important to set a realistic budget for your home remodeling project. MOSS is a full-service design build firm, meaning that all costs, including materials and labor, will be included in your project proposal. Allocations will also be included for selections (flooring, cabinets, etc.) so that there won't be any unexpected costs. Plus, MOSS will manage procuring permits and architectural drawings on your behalf, which are again included in the overall budget.
Hire a Contractor or DIY?
Deciding whether to hire a contractor or undertake a remodeling project yourself is an important decision. Consider your skill level and available time. If you're considering doing the work yourself, be sure to factor in the cost of equipment rentals and the time it will take to complete the project. Another important factor to consider when deciding whether to hire a contractor or do it yourself is the complexity of the project. If the project involves intricate details or requires specialized skills, it may be best to hire a professional. Attempting to do it yourself could result in costly mistakes and may even be dangerous.
It's also important to consider the potential legal and financial risks involved in DIY projects. If you make a mistake or cause damage to your property or someone else's, you could be held liable for the costs of repairs or even face legal action.
Hiring a licensed contractor can provide peace of mind and protect you from these risks. MOSS has experience with all types of residential remodeling, and is highly regarded for its kitchens, bathrooms, basements, and additions, as well as other interior and exterior work. Besides the high quality of work that our customers receive, all our work and employees are licensed, bonded, and insured. We ensure that all safety aspects and a site plan are created for each project and every step of the project is managed by a project manager who tracks the schedule in MOSS Online, our proprietary online project management tool. So, while taking on home improvement projects on your own is an option, contracting with MOSS gives you the experience and professionals to ensure that all necessary boxes are carefully checked throughout the duration of the project.
Selection Choices & Room Upgrade Ideas with MOSS Designers
Choosing the best selections for your renovation is crucial. Consider the overall style of your home and how the new choices might fit in. One way that MOSS sets itself apart from its competitors is that our design team assists customers as much or as little as they want as far as choosing selections is concerned. Besides designing the interior space, our design team will suggest selections including flooring, tile, stone, cabinetry, lighting, and more as part of our full design build process. Here are some specific ways that selections are crucial to a full remodeling process:
Kitchen Remodeling: The Heart of the Home
The kitchen is often referred to as "the heart of the home". Remodeling your kitchen can greatly enhance your living space and your home's value. Research new trends in kitchen design and consider upgrading your appliances in addition to your other selections, including adding new countertops, backsplash, or flooring to give your kitchen a fresh look. Is your kitchen functional? Would you like more space? Working with MOSS you'll discover more than one way in which your kitchen could be re-designed to best utilize the space you have!
Another important aspect to consider when remodeling your kitchen is lighting. Good lighting can make a huge difference in the functionality and ambiance of your kitchen. Consider adding under-cabinet lighting, pendant lights over the island, or a statement chandelier above the dining table. Additionally, installing dimmer switches can allow you to adjust the lighting to fit the mood or task at hand.
Bathroom Remodeling: Finding Your Zen
A bathroom remodel can go a long way to create the ambiance and cozy feeling you'd like in your home. Consider adding new fixtures, updating the shower or tub, or adding new flooring. With a little creativity, you can turn your bathroom into a spa-like retreat. At MOSS, we love transforming bathrooms into the reality of our customers' vision.
Another thought? Consider adding LED lighting or a skylight to bring in natural light and reduce energy consumption. By making these eco-friendly updates, you can not only improve the functionality and aesthetics of your bathroom but also contribute to a more sustainable future.
Bedroom Remodeling: A Cozy Retreat
Your bedroom is your sanctuary, and it deserves to be a space that reflects your personal style. Consider updating the paint color, adding new window treatments, or upgrading your bedding. Adding built-in storage can also help maximize space in smaller rooms, as is lighting: dimmer switches help to create cozy atmospheres, statement chandeliers add character, and bedside lamps add ambient lighting for pre-bedtime reading.
Living Room Remodeling: Gather & Relax
Your living room is the place where you entertain guests, watch TV, and relax after a long day. Some ways to update your living room include upgrading your furniture, painting the walls, or adding new lighting to create a warm and inviting space. One great way to add character to your living room is by incorporating unique decor pieces. Consider adding a statement piece, such as a vintage rug or a bold piece of artwork, to add personality to the space. Additionally, adding plants or fresh flowers can bring life and color to the room.
Another important aspect to consider when remodeling your living room is the layout. Think about the flow of the room and how you and your guests will move through it. Rearranging furniture or adding new pieces can create a more functional and comfortable space. Don't be afraid to experiment with different arrangements until you find the perfect layout for your needs. A final thought? Updating the floors, fireplace and mantle, or adding built-in bookcases, as MOSS often does in remodels, helps create the mood you'd like to set.
Home Office Remodeling: Work & Be Creative
If you work from home, it's important to have a dedicated workspace that fits your personality and the best working environment for you. Consider adding built-in shelves, upgrading your desk or chair, or adding new lighting.
Another important aspect to consider when remodeling your home office is the color scheme. Choosing colors that promote focus and concentration, such as shades of blue or green, can help improve your work environment. Additionally, incorporating plants or natural elements can also have a positive impact on your mood and productivity.
When it comes to storage, think beyond just shelves and cabinets. Utilizing wall space with hanging organizers or installing a pegboard can help keep your workspace clutter-free and organized. Don't forget to also incorporate personal touches, such as artwork or photos, to make your home office feel inviting and inspiring.
Other Considerations & Options for Your Home Remodeling Project
Flooring Options for Your Home Remodeling Project
Flooring is one of the most important elements of your home renovation project. Consider upgrading to tile, hardwood, or luxury vinyl plank for a modern look. Another important factor to consider when choosing flooring for your home remodeling project is durability. If you have pets or children, you may want to opt for a more durable flooring option such as tile or hardwood. These materials are less likely to scratch or dent and can withstand heavy foot traffic and are also generally waterproof. Additionally, if you live in a humid or wet climate, you may want to consider waterproof flooring options such as vinyl or tile to prevent damage from moisture. MOSS has a great deal of experience and dedicated professionals who focus solely on flooring options for our customers.
HVAC Considerations for Your Home Remodeling Project
Upgrading your HVAC system can greatly improve your home's energy efficiency and comfort level. Consider upgrading to a modern furnace, replacing your air conditioner, or installing a programmable thermostat to save on energy costs.
Plumbing Considerations for Your Home Remodeling Project
Updating your plumbing can help prevent costly leaks and water damage in your home. Consider upgrading to low-flow toilets, adding new shower fixtures, or installing a new water heater for improved efficiency.
Electrical Considerations for Your Home Remodeling Project
Upgrading your electrical system can help prevent electrical fires and improve energy efficiency in your home. Consider adding new outlets, upgrading old wiring, or installing programmable light switches.
Painting and Finishing Touches: Almost the End of the Process!
Finally, don't forget the finishing touches. Adding a fresh coat of paint can greatly enhance the look of any room. Consider adding new trim or molding, upgrading your baseboards, or installing new door hardware to complete your renovation project.
Landscaping Ideas to Enhance Your Home's Exterior
Enhancing your home's exterior can greatly increase its curb appeal. Think about adding new plants or hardscaping elements such as walkways, patios, or outdoor lighting. Working with a professional landscaper can help you create the perfect outdoor space. MOSS partners with leading landscape architects in the Northern Virginia and Maryland area to assist our customers with exterior curb appeal options.
Partner with MOSS For Your Next Remodeling Project
By following this comprehensive guide, you'll be well on your way to completing your home renovation project successfully. Partnering with MOSS Building & Design, a full-service design build firm, can be your best path forward to creating the home remodeling project of your dreams. You can begin today by contacting us here: https://www.mossbuildinganddesign.com/contact-moss.