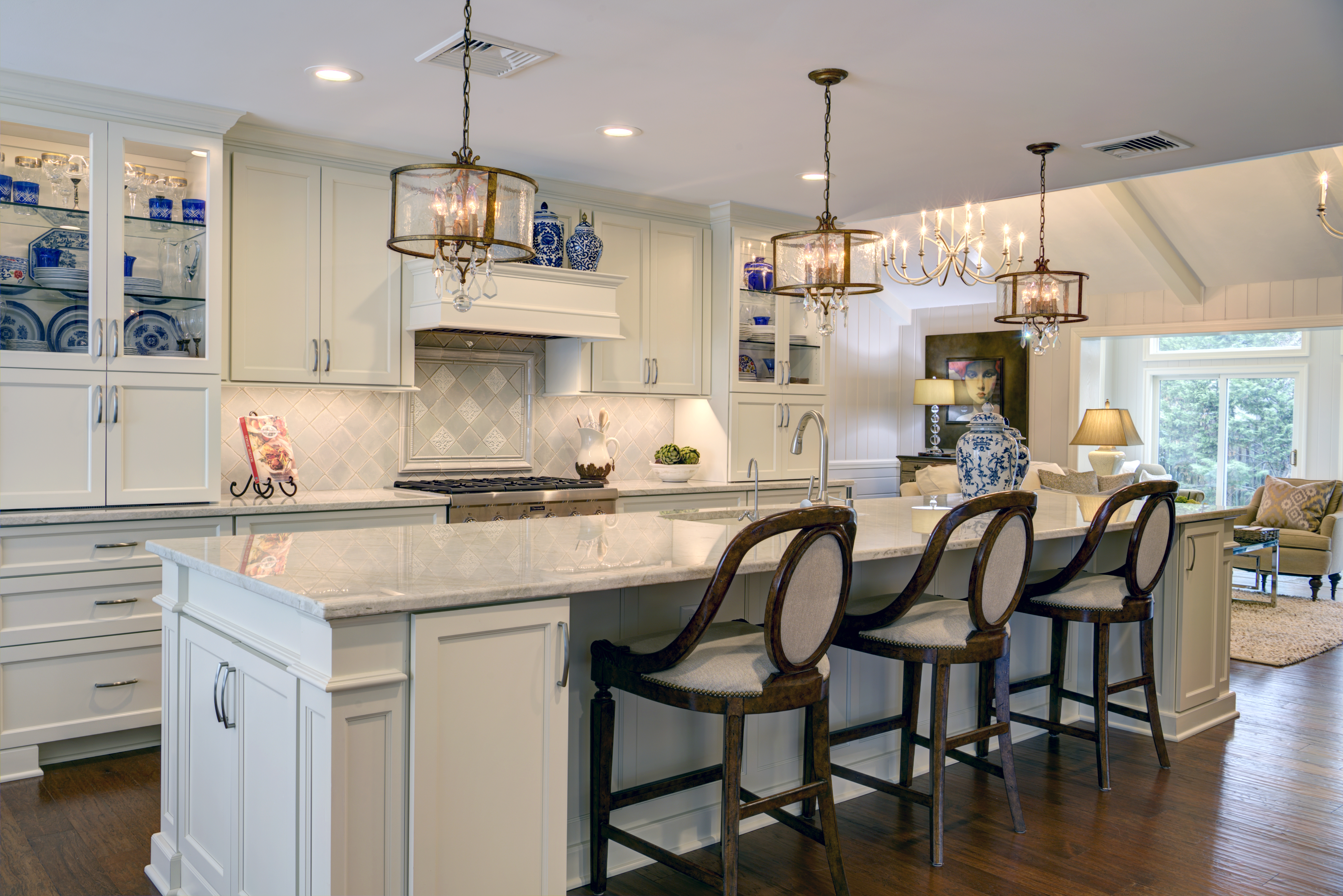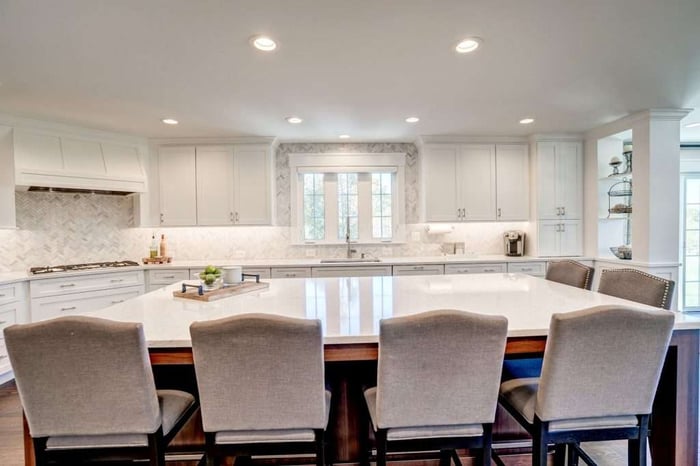 Transitional interior design combines the best of both worlds – traditional and contemporary design elements. With more than half of all kitchen remodels designed in transitional style recently – more than double the kitchens designed in traditional, contemporary, or farmhouse styles, transitional design is a hot design trend for 2020 and beyond.
A well-designed transitional kitchen includes clean, sophisticated lines of modern design features as well as beautifully decorative accent pieces typically seen in traditional kitchen design. It's important to maintain a good balance of modern and traditional design elements, so one does not overpower the other.
To ensure a cohesive and fluid transitional-style kitchen remodel, as opposed to a mismatched clash of styles, keep the following in mind during the design and selection process:
Streamlined cabinets with sleek hardware

A nice mix of man-made and natural materials

Marble, granite, soapstone, or limestone countertops – polished, honed, or a combination of both

Hardwood flooring

Neutral colors, such as white, beige, gray, or "greige"

Stainless-steel appliances and mixed metal fixture finishes

Stacked grid backsplashes, geometric-patterned tile, or herringbone pattern

Ease of movement between kitchen and dining or living areas
Combining Man-Made and Natural Textures Creates Depth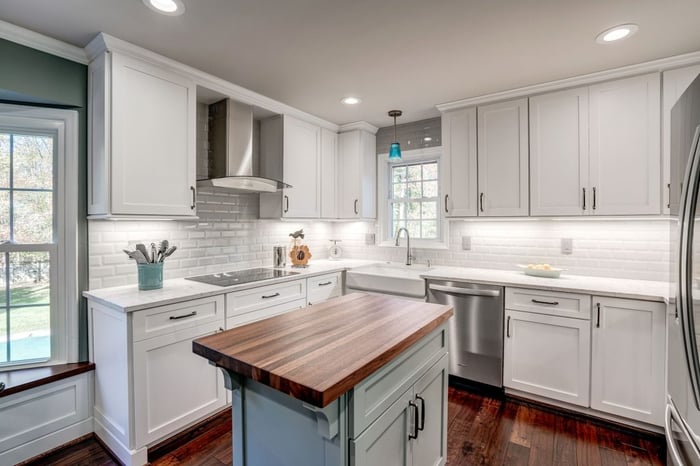 In this Northern Virginia kitchen remodel, a moveable island work-station on smooth caster-wheels features a thick, gorgeous butcher block top that complements the dark, wide-plank hardwood floors and contrasts beautifully with the smooth white cabinetry. The pretty colored base of the island work-station was custom ordered to complement a similar shade on the walls, creating a warm, inviting place to work and play.
Gloss-finished, beveled white subway tile adds a polished touch between the wall cabinets and the white and gray natural stone countertop, which coordinates with the stainless-steel double oven and appliances. Additionally, in the same kitchen design, similar lush wood tops the bay-window seat in white carpentry featuring hidden storage. The designer ensured the lines were clean and crisp throughout the transitional style kitchen remodel.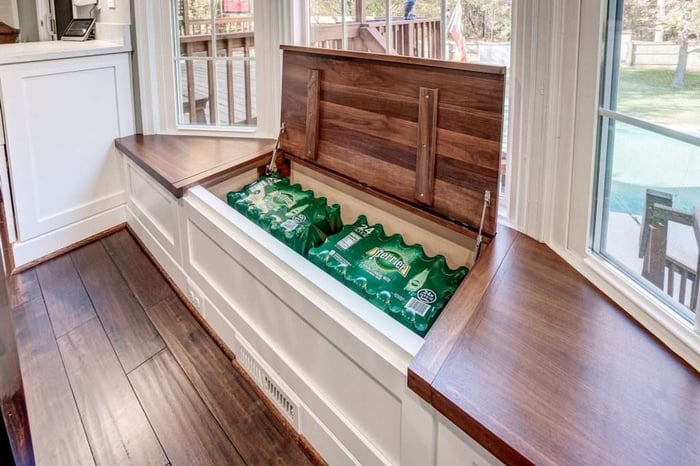 Pairing Contrasting Countertop Materials Generates Interest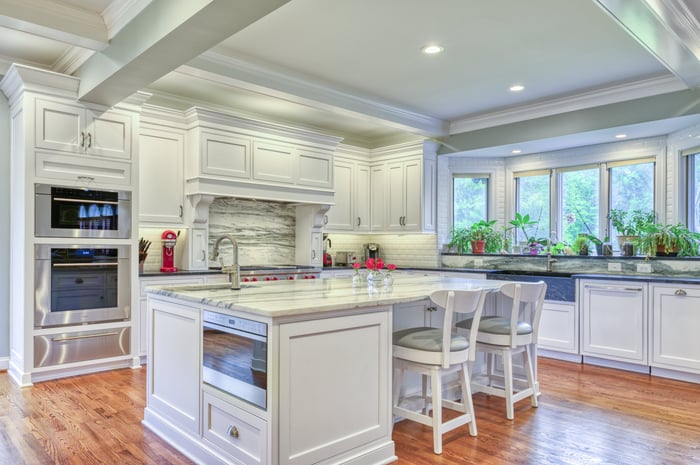 In this Fairfax Station kitchen remodel, a transitional style brings together traditional and modern features into an updated classic style, with a variety of contrasting elements that when combined make a strong design statement. The two large islands custom-built for entertaining feature sleek, smooth, polished white marble with elongated darker veins countertops atop white base cabinets; whereas, the perimeter countertops are honed, leather-textured indigo soapstone. The homeowners were fascinated with how soapstone responds to the leathered treatment, resulting in elongated raised crevices creating depth and texture that complement the movement in the smoother-finished marble. Together, the striking contrast is intriguing and beautifully composed.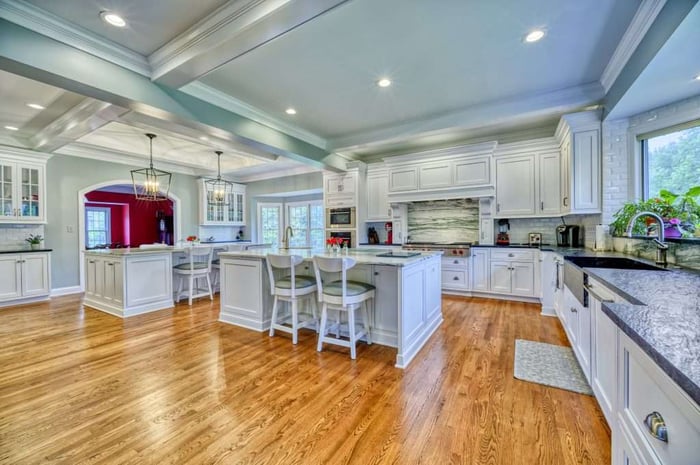 Choosing Neutral Colors Provides Backdrop for Personal Style Kitchen Decor
Transitional style cabinets are light or medium color in lighter-grained wood, painted wood, or mixed materials. Walls are white, light gray, beige, greige, or blues. In this Northern Virginia kitchen remodel, the hood is hidden behind white cabinet-like panels above a six-burner gas range. Subway tile, that changes color from gray to beige depending on the light source, bridges the light countertop and white upper-wall cabinets and also connects to the greige wall color above. The lines in this kitchen are designed to establish a fluid flow both vertically and horizontally and draw guests into the space to pull up a seat at the inviting island.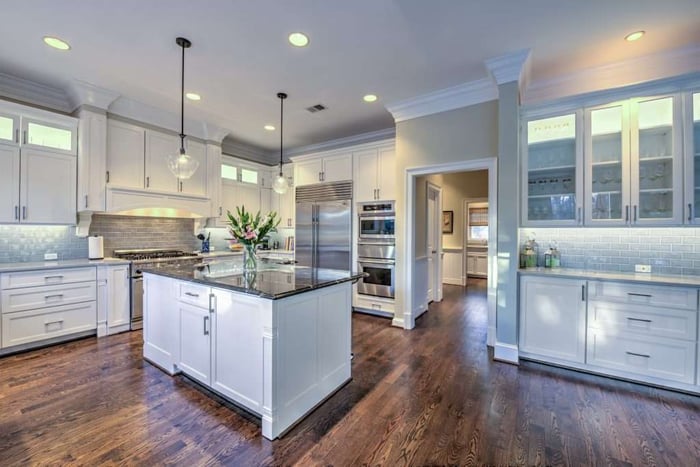 Mixing Metal Finishes Sets New Kitchen Trend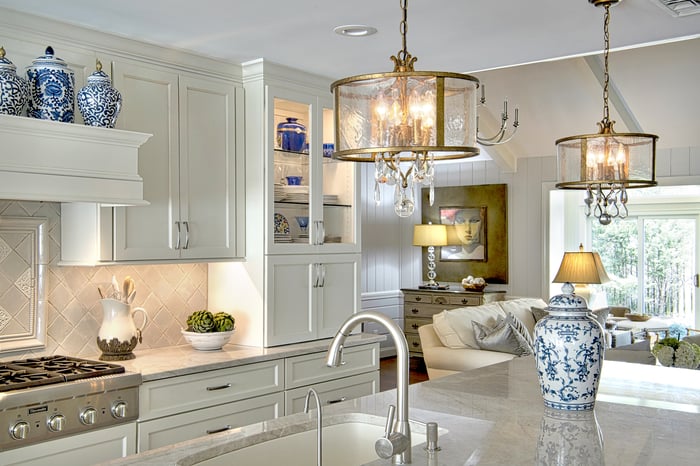 Gone are the days where everything in a room needed to match. No more matchy-matchy in interior design for the home. Thankfully, 2020 kitchen trends give permission to feature handles with any finish, adorning cabinets like stylish but subtle jewelry in the same kitchen, with elegant light pendants showcasing black or gold metal, glass shades or pendants, and stainless-steel appliances and faucets.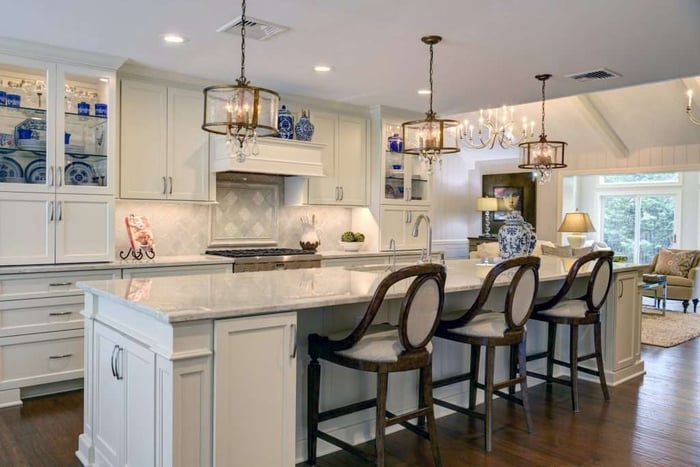 Ensuring Well-lit and Ease-of-Movement Transitions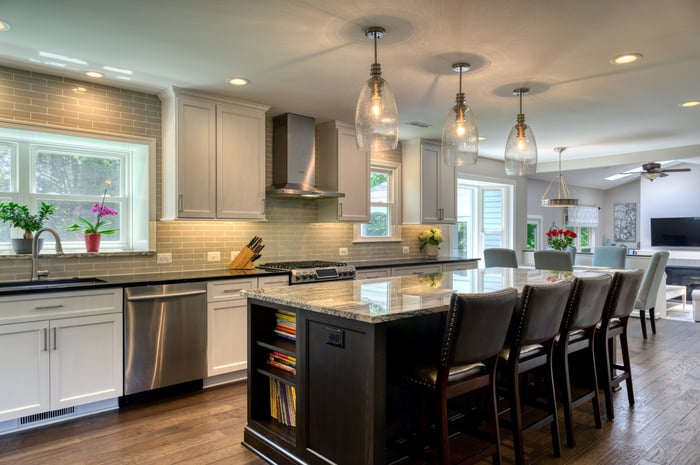 Since transitional style kitchens typically open to the dining or living rooms, a smooth design transition and ease of movement are key elements. In this Northern Virginia kitchen remodel, a large, functional, and stylish island serves this purpose very well, as does a separate beverage station or butler's pantry. While white kitchen cabinets with stainless steel appliances are timeless in almost any design style, the more traditional-style dark base-cabinet in the island is trimmed with more decorative shoe molding to create a transitional kitchen design. The two rectangular windows, white perimeter cabinets, and lighter backsplash tile with lighter grout provide the light and airy effect necessary to achieve a transitional kitchen design.
Because the kitchen serves multiple purposes, ranging from preparing meals to gathering around the island to relaxing nearby, so do well-thought out lighting options. Designers are strategically placing a variety of light sources in transitional kitchens, including pendants, recessed lights on dimmers, under-cabinet mounted strips, interior lighting in glass-door cabinets, chandeliers, and ambient lighting fixtures.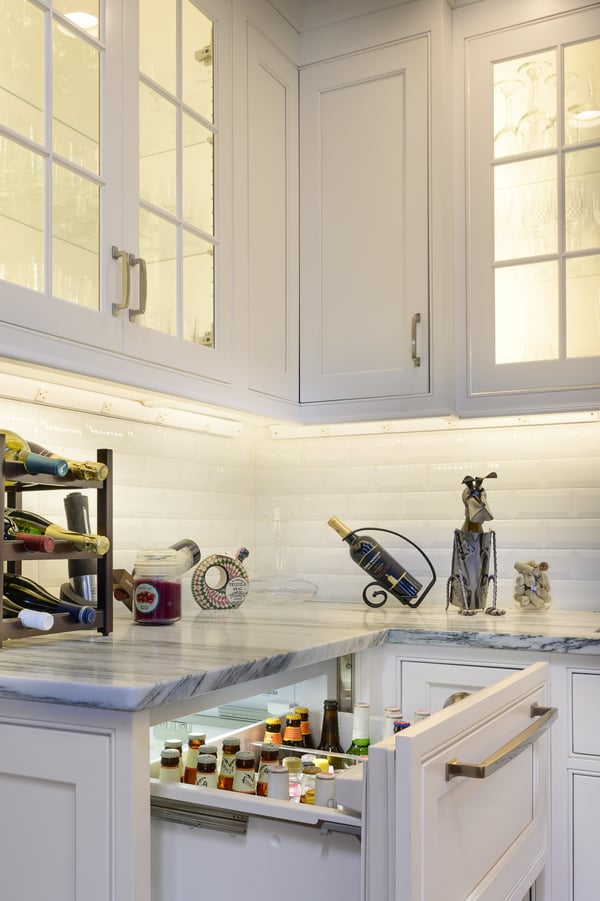 Transitional Kitchen Design
Transitional interior design is a collaboration of the best of both worlds – blending intriguing textures of traditional design with the sleekness of contemporary style elements. When remodeling a kitchen to be a transitional style, a cohesive balance is required of clean straight lines and an overall lighter color palette from modern design and of decorative details and darker minimal finishes from traditional design.
If you are considering and addition or remodeling your home, MOSS designers are seasoned design experts and can help you transform your space. For a free, in-home estimate, call us at 703-961-7707 or email us at Hello@MossBuildingandDesign.com to get started.